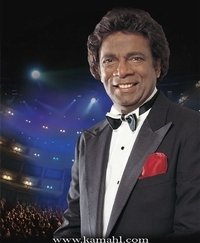 "On this, the 149th Anniversary of the Gettysburg Address, we are reminded of the highest ideals that man can aspire to."
Sydney, Australia (PRWEB) November 19, 2012
When President Abraham Lincoln walked out onto the hallowed fields of Gettysburg, Pennsylvania, on an overcast afternoon in November 19, 1863, his thoughts would not long have dwelt on how his words would resonate with the generations to come. Delivered on a field tilled with sacrifice and watered in blood, President Lincoln's speech – at barely two minutes in length – was uttered for the benefit of the living, to pay homage to the brothers in arms who had fallen in the war that would define a country, and birth one nation under God.
President Lincoln's words did of course resonate with future generations; but not only with Americans. So moving was the Gettysburg Address that in the 149 years that have followed, its message has touched people of all nations, all colours and all creeds. Heroic sacrifice at the altar of equality being a great leveller of men.
KAMAHL – DEEPLY MOVED BY THE GETTYSBURG ADDRESS
One man who was particularly moved by President Lincoln's words, is black Australian singer, Kamahl. An icon of the Australian music industry for 40 years, Kamahl has sold over 10,000,000 albums, performed before such luminaries as Queen Elizabeth, President George Bush Senior, and Queen Juliana of Holland, and played at sold out venues as far afield as Carnegie Hall and the London Palladium.
"In the Gettysburg Address, President Lincoln expressed an ideal that speaks to the fundamental aspiration that all men are created equal. And that the pigment of a man's skin should not be the criteria by which he is judged."
-- Kamahl
Born in Malaysia, Kamahl has felt firsthand the sting of racially based oppression. Firstly under Japanese occupation during World War II, and later upon emigrating to Australia during the 'White Australia Policy'. A divisive and reductive policy that was only disbanded in 1973.
On November 16, 2011, Kamahl was introduced to President Barack Obama at an official State Dinner in Canberra, held by Australian Prime Minister, Julia Gillard. It was a meeting that would profoundly change his life.
"When I shook hands with President Obama, I told him, with all due humility, that 'I have been a staunch supporter of yours since you first came to political office, and your words have always left me spellbound...and sometimes tear-bound'."
-- Kamahl
It was after this meeting that Kamahl vowed to record his own heartfelt rendition of the Gettysburg Address when his next album came out, in honour of America's first African-American President.
This rendition was first performed live at an official US Embassy Emancipation Proclamation event in September 2012, with a copy sent directly to President Obama himself by Jeffrey Bleich, Ambassador of the United States of America, Canberra, Australia.
Today, on the 149th anniversary of President Lincoln's immortal speech, Kamahl humbly offers his powerful recitation of the Gettysburg Address to the American people and to the people of the world.
CLICK HERE TO VIEW KAMAHL'S MOVING RENDITION OF THE GETTYSBURG ADDRESS.
CLICK HERE TO PURCHASE KAMAHL'S NEW ALBUM 'HEART AND SOUL' (WITH THE RECORDING OF THE GETTYSBURG ADDRESS INCLUDED AS A BONUS TRACK).
Media & Press Enquires: Email: writer(at)iinet(dot)net(dot)au | Phone: +61 425 204 887