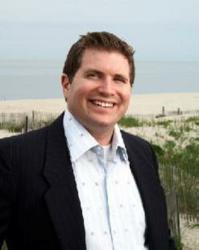 Leave the workshop with real, practical methods that you can implement in your business starting immediately.
Newark, NJ (PRWEB) November 19, 2012
On Thursday, Nov. 29, 2012 this FREE interactive workshop will be held from 8:30am - 12:00pm at the Rutgers Business School, 1 Washington Park, Newark, N.J. Registration ends 2:00pm on 11/27/12.
Organized by the NJSBDC|Procurement Programs; this program is targeted to the minority, women, veteran and small business owners who will learn real, practical methods to immediately implement in your business. The participants will begin the process of developing a referral system that can be used consistently to ensure steady client generation.
Among the topics slated for discussion at the "Get More Clients Now!" workshop, attendees will:
■Learn the 4 must-have strategies that will explode your client or customer list.
■Learn the secrets top business owners and professionals are using to generate massive client lists.
■Learn how to grow your referrals.
■Leave the workshop with real, practical methods that you can implement in your business starting immediately.
Attendees have the opportunity to qualify for a complimentary, 30-minute "MoneyJumpstart" session to guarantee the success of the lessons learned in the workshop.
As an added bonus, the first 20 attendees to the workshop will receive a copy of Alec's eBook, "Instant Business Success – In 15 Minutes Or Less."
Workshop sponsor the Newark Bears (a professional baseball team) will sponsor a raffle for season tickets.
This workshop is funded by the U.S. Small Business Jobs Act Grant.
New Jersey firms who want to do business with the federal or state government may receive free individual advising sessions via web conferencing with NJSBDC Procurement Programs expert consultants. Firms should have computer with Internet access and a phone since the advising session is performed over the Internet. In order to register for your advising session you must complete the Express Request for Advisor form.
About the NJSBDC
The New Jersey Small Business Development Centers (NJSBDC) network, comprised of 11 centers across the state, is the premier provider of comprehensive services and programs for small business in New Jersey. The network has assisted small businesses for 33 years, helping businesses expand their operations, manage their growth and start new ventures. The NJSBDC, a non-profit entity, is an accredited member of the national Association of Small Business Development Centers (ASBDC) utilizing national best practices.
NJSBDC expert staff and practicing business consultants help established small business owners and aspiring entrepreneurs to develop business plans and marketing strategies, learn accounting and financial analysis, find capital financing, identify new markets , and expand their operations. The NJSBDC provides one-to-one management consulting and counseling, training, loan packaging services and specialized assistance in procurement, technology commercialization, e-business presence and international trade.
The NJSBDC leverages public and private funding sources, further maximizing resources for the small business community. The network leverages funding from the Small Business Administration (SBA), New Jersey State Government, the educational institutions that host the 11 centers as well as other private and public funding sources. For additional information about the NJSBDC, its programs and services, visit the website.