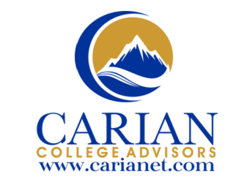 Top tier US universities expect a minimum combined TOEFL score of 100 (out of 120) and IELTS score of 7.0 (out of 9.0). If you are applying to the most selective universities, they will always prefer the TOEFL to the IELTS.
Dubai, UAE (PRWEB) November 20, 2012
Even though curricula in Emirati national schools have become more bilingual, with teaching conducted in both Arabic and English, the vast majority of graduating students do not have a foundation in the English language that will sufficiently prepare them to pursue undergraduate academic studies in the United States. According to an article in The National published on May 25, 2012, almost nine in ten Emirati high school graduates leave school without the necessary English skills needed to begin an English language degree program. As a result, many of the students are required to enroll in remedial English intensive programs - which can last up to two years - before they join their full degree classmates. Unfortunately, one in five remedial students drop out of the program before completing their first year and subsequently do not go on to complete their degree studies. Weak English language skill development during high school prevents Emirati high school graduates from continuing onto higher education, and poses particularly difficult challenges for students whose goal it is to study in the US.
For motivated Emirati students, there are fortunately myriad programs that will help develop and sharpen their proficiency in the English language. Some programs offer intensive summer long courses that focus mainly on language acquisition and development, while others provide more comprehensive, focused preparation for entering American universities; the right program largely depends on each individual student's needs and preferences. Many large US universities have a language center dedicated to work with international students to improve their English language skills, whether it is for a summer term or for an entire year. One such program is the Intensive English Program at Indiana University, which offers courses designed to support English language skills for academic studies in North America. The program offers eight separate two-month sessions throughout the year. John Hopkins University in Maryland has a long running Summer Intensive English Language Program, as well, that helps students acclimate and develop language skills to study in a college atmosphere. Even Ivy League schools, such as Harvard, Columbia, and the University of Pennsylvania offer English Language Programs that allow students to live and study on campus, while enjoying unrestricted access to all university-wide facilities, such as libraries, gyms, and museums.
Other American universities offer provisional admission to high school applicants that otherwise meet requirements for admission, yet require English language improvement. These programs, long known as "Foundation Programs" in the UK, are becoming increasingly popular in the US. Northeastern University in Boston offers an "American Classroom Program", where international students can immerse themselves in English language preparation before entering university in the US. Upon successful completion of the program, students are offered conditional acceptance to Northeastern University or they can apply to another school. Also in Boston, Navitas at Umass Boston serves as a gateway for international students interested in studying at the university, but need more preparation to meet admissions requirements, which are usually in the English language. Arizona State University also offers an excellent "American English and Culture Program" which has been in existence for over thirty-five years; many international applicants to ASU are offered conditional acceptance to the university once they complete the highest English language level in the program. "We find that international students are increasingly choosing to do remedial programs, especially in English language acquisition, at the American universities they want to enroll in, rather than in their home countries. This way, students are immersed in campus life, a completely English-speaking atmosphere, and a college setting," says Peter Davos of Dubai-based Carian College Advisors.
Language development requires continuous effort and Emiratis can take measures to improve their English language skills while in the UAE. Simple daily activities such as reading English language news and following online discussions of favorite blogs or websites help hone language skills. "Reading voraciously from a young age is the best way to prepare for college in the US," says Davos, "and always look up the definition of a word you don't know to improve your vocabulary." Signing up for dictionary.com's word of the day, which is delivered directly to your inbox, is an easy way to build your vocabulary, as is making a point to befriend and socialize with native English speakers. The UAE is a multicultural country which affords many opportunities to interact with Canadians, Americans, British, Australians, and South Africans, all of whom can help you improve your English. Independent, after-school language centers have also long offered excellent supplementary English training.
Emirati students intent on studying in the US must provide proof of English language proficiency and complete either the TOEFL iBT (Test of English as a Foreign Language) or IELTS (International English Language Testing Services), two popular English language tests that US universities universally accept and recognize. Both tests aim to measure a student's ability to use and understand university-level English and evaluate how well a student can combine his listening, speaking, reading, and writing skills to complete academic tasks. "Scoring well on these tests is critical to show admissions officers that the applicant has the language ability to follow rigorous academic courses at higher learning institutions," says Davos. "Top tier US universities expect a minimum combined TOEFL score of 100 (out of 120) and IELTS score of 7.0 (out of 9.0). If you are applying to the most selective universities, they will always prefer the TOEFL to the IELTS, so always choose the former, if you have the option. Less selective universities may require a minimum TOEFL score of 61 and IELTS overall score of 6.0, with no individual band below 5.5. In addition to these English language tests, students must also demonstrate their English language skills on the verbal and writing sections of the SAT."
"The key to all successful university applications is preparation," says Davos. "Students who otherwise excel at their studies, yet do not have a university-level mastery of the English language by the end of high school may need to invest an additional 1-2 years of studies and potentially tens of thousands of additional dollars in tuition fees and living expenses. This can be avoided through careful and proactive planning." Carian College Advisors will host Booth A204 at the Gulf Education & Training Exhibition at the Dubai International Convention Centre on November 21-23, 2012 and will be giving a presentation on the US College Admissions Process at 11:25 on November 22.