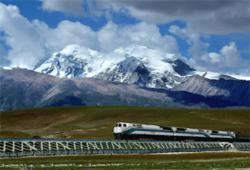 Accept this land as it is, enjoy its ancient spirit, come as friend with open arms and heart and you'll enjoy yourself!
Lhasa, Tibet (PRWEB) November 19, 2012
Tibet has only been open for tourism since 1985, and the tourist infrastructure is very basic. There has been an influx of tourists since the Beijing-Lhasa rail line opened in 2006, but while travel and accommodation are becoming easier, there are still some important things to consider before traveling to this high-altitude and remote part of the world. Songtsan Trave l, a Lhasa-based travel agency, has published a list of tips for successful travel in Tibet.

Clothing: The most important thing to bring is a comfortable pair of walking shoes. In addition, the high altitude means that it can get cold even in the summer, so a warm jacket and lots of layers are essential. A hat will help keep off the sun, and during the high season (May to October) travelers should also bring a rain jacket.
Personal Items: Travelers should bring medicine, cosmetics, and toiletries from home, as these things can be hard to find in Tibet.
Altitude Sickness: Many people experience mild altitude sickness, with symptoms like headache, fatigue, and loss of appetite. Adjustment can take a few hours or a few days, so trips should be planned accordingly. Travelers should pack Diamox tablets if they are especially concerned about altitude sickness.
Money: It is best to carry cash for day-to-day transactions in Tibet. Currency can be exchanged at the Bank of China in the cities of Lhasa and Shigatse.
Songtsan Travel further advises travelers not to expect the standards of fully developed countries, although they personally strive to tailor tours to their clients' needs and comfort.
"Accept this land as it is, enjoy its ancient spirit, come as friend with open arms and heart and you'll enjoy yourself," the agency said." A trip to Tibet offers the chance to visit ancient Buddhist monasteries, enjoy fantastic views of the highest mountains in the world, talk to nomadic pilgrims, and explore the highest plateau in the world."
Songtsan Travel is a Lhasa-based tour operator with more than 20 years of experience leading Tibet tours. The agency uses part of its proceeds to provide education to disadvantaged children. Songtsan Travel seeks to promote Tibetan culture and help Tibetans improve their livelihood.