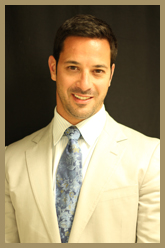 We are at the point now that we should e able to deliver beautiful long term results without multiple operations.
Miami, FL (PRWEB) November 19, 2012
In Miami, one of the breast augmentation capitols of the world, one doctor is marching to a different beat. Dr. RIan A. Maercks, an innovative and outspoken Miami plastic surgeon, has long been a proponent of using the subfascial plane in breast augmentation. Dr. Maercks prides himself on the distinctly natural appearance he is able to deliver with his Cold-Subfascial Augmentation. Besides aesthetics, there may be more advantages of the Cold-Subfascial plane. "I have really not seen any clinically significant capsular contracture using this technique until recently. Dr. Graf, the originator of the subfascial plane has a huge practice and really doesn't see much significant contracture either." Dr. Maercks recent experience with a breast augmentation patient and her immediate aggressive contracture caused him to rethink his readiness to tackle such problems.
Capsular contracture is seen so commonly in most breast techniques that most women just accept it and live with firm artificial appearing breasts. Dr. Maercks says that this is not necessary. By pooling the best data, experience and technology, Dr. Maercks has devised a treatment approach to reversing capsular contracture that actually works. " Now using a special application of tuned high power ultrasound, I can noninvasively free the implant from the scarring and its influence on shape. In a 45 minute treatment immediate results are seen and they continue to improve." He adds several pharmaceuticals to the treatment regime depending on clinical findings and the individual patient
Dr. Maercks is now including a variation of this ultrasound treatment in the post operative care of all women he performs breast augmentation on. He hopes that this will ensure that he never again have a patient that must endure contracture. "We are at the point now that we should be able to deliver beautiful long term results without multiple operations. My practice is full of patients with dual plane contracted implants seeking correction and conversion to Cold-Subfascial plane. Many of them are scared of doing it over and these ultrasound procedures are the perfect treatment to restore the shape of their breasts while they have time to decide on whether they are prepared for a true revision."
Today is a good day for all women who are living with capsular contracture. Dr. Maercks wants the public to know that these unpleasant changes can be fixed.