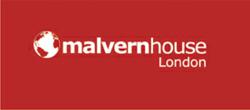 Our students can be sure that the learning experience they have with us is an integral part of their academic or professional journey.
Brighton, UK (PRWEB UK) 19 November 2012
Worldwide, it is currently estimated that over one billion people are learning English, a statistic mainly driven by adults who need to communicate in the workplace. The needs of students and the techniques employed to teach them vary from location to location. In-country language schools favour the immersion approach, often offering homestays and cultural activities in addition to language classes. And by embracing virtual learning environments schools are able to make the experience more holistic, says Blair Byfield, Business Development Director at Malvern House.
"Even before one of our students steps onto British soil, they've taken the first steps on what we call the 'complete learning journey'," said Blair. "This journey can be tailored depending on the individual's goals – but, for each and every student, the journey now begins as soon as they receive the booking confirmation and continues until after their course has finished."
The difference is down to virtual learning environments and social media, which give overseas students instant access to a raft of learning resources and an online community of fellow students.
"Upon enrolment, our students gain access to the Malvern House Virtual School, within the English Virtual City. This gives them a chance to learn about London life – the geography, how to get around, where the food and drink hotspots are, for example – as well as receive live lessons online from native teachers. This kind of interaction allows both student and teacher to prepare as fully as possible."
The next stage of the journey takes place when the student arrives in London and physically attends the school. Depending on their level of English and whether they are learning for academic, business or other reasons, this stage comprises a blended learning package of classroom teaching, targeted language use during social activities and access to the Online Academy, which features seminars, downloadable lessons and a library of study materials.
"While students are with us in London, we support them personally and professionally," said Blair. "Their learning and progress is monitored through progress tests and a progress diary. Again, online developments have allowed us to expand our offer to include online data management system which gives immediate access to personal data such as class details, letters, attendance and progress reports. These can be sent to sponsors, agents or parents."
A student's access to Malvern House's Virtual School continues after they have finished their course, accompanied by a Progress Promise that they will achieve their learning goals in the time expected. "We continue the live lessons after a student has returned home, in order to maintain their progress," said Blair.
"Our students can be sure that the learning experience they have with us is an integral part of their academic or professional journey. Our online tools have become an essential element of their success – they make the experience more holistic and the impact longer lasting. Developments in online and social media have made it an exciting time to be involved in the language sector."
About Malvern House:
Malvern House is a language school in London that offers more than English. Every year more than 5,000 students from over 100 countries choose to study at Malvern House because of its excellent teaching, welcoming atmosphere and packed social calendar. Visit this website for more information about the English language courses available, prices and accompanying social activities.