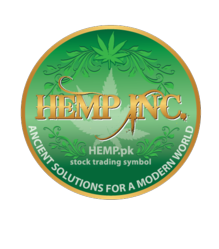 Las Vegas, NV (PRWEB) November 19, 2012
Hemp, Inc. (PINKSHEETS: HEMP) (http://www.hemp.com) announced today further information on one of the four companies being spun off from Hemp, Inc. (The company first reported news of it spinning off four companies on October 29, 2012 in its press release "HEMP, Inc. (OTC Pink: HEMP) Sets Plan in Motion to Spin-Off Four Robust Subsidiaries before Thanksgiving, 2012.") After more than one year in development, the company is poised to enter the special interest internet radio market utilizing a unique and immediate revenue generating model. Hemp, Inc. is also currently in the process of changing the name of its telecommunications subsidiary to something that more closely matches its direction. According to company execs, until all approvals for the name change are in, Hemp, Inc. cannot mention the new name of this spin-off company.
The company has made great progress in developing relationships with telecommunications carriers in the United States to develop a sophisticated network for origination and termination of telecom traffic. By using this network to deliver unique special interest content through direct dial, using a reciprocal compensation program that has been in place between carriers since the dawn of the telecommunications business, the company can generate income from every minute someone is listening on the phone while charging a small monthly subscription fee.
This allows consumers to access the services in real time, from anywhere in the world. David Tobias, President of the company's parent, Hemp, Inc., stated, "There are millions of people in the United States who miss the news and sporting events from their home countries. This allows these consumers to dial up and listen 24/7 to stored or live content and most of this content is not readily in the US. Whether it be cricket from India, soccer from the Middle East and South America, or news from Central America or Central Africa, for a small monthly fee the consumers will have unlimited access."
Bruce Perlowin, CEO of Hemp, Inc., stated, "This Company offers a great opportunity for those who are shareholders of Hemp, Inc. and since everyone who owns Hemp, Inc. stock on the ex-dividend date will be given, at no cost, an equal percentage of shares in the spin-off. This could be a welcome bonus to the shareholders of Hemp, Inc."
ABOUT Hemp, Inc.
Hemp, Inc. (HEMP) focuses on the vast market created by the quickly emerging, and growing, multibillion dollar industrial hemp industry. Hemp, Inc. is not involved in the cultivation or marketing of medical marijuana. It is the company's belief that legalization of hemp in all 50 states and at the federal level will come to pass. With that in mind, the company is building infrastructure with the potential to gain substantial market share before and after industrial hemp prohibition ends. (Pending any federal licensing or other requirements, that may be enacted after hemp prohibition ends).
Hemp, Inc.'s TRIPLE BOTTOM LINE
Hemp, Inc. (HEMP) seeks to benefit many constituencies, not exploit or endanger any group of them. Thus, the publicly-traded company believes in "upstreaming" of a portion of profit from the marketing of their finished hemp goods back to its originator, in which most cases will one day be the American farmer, cultivating natural, sustainable products. By Hemp, Inc. focusing on comprehensive investment results—that is, with respect to performance along the interrelated dimensions of people, planet, and profits— our triple bottom line approach can be an important tool to support sustainability goals.
CEO of Hemp, Inc., Bruce Perlowin, is positioning the company as a leader in the industrial hemp industry, with a social and environmental mission at its core. In fact, he wanted to, consciously, found a business with non-financial goals that weren't an after-thought, but are part of its DNA.
CONTACT:
phone: 1-877-221-8351
email: info(at)hemp(dot)com
http://www.hemp.com
herbagenix.com (hemp based supplements division)
basichemp.com (hemp protein with enhanced nutritionals)
mjlover.com (mj lover for him; mj lover for her)
re-load.biz (hemp-based nutraceuticals)
ecoharmonycards.com (loyalty card sustainable fundraiser for non-profits)
supportpatchadams.com (hemp gemstone candles and fundraiser for patch adams)
hempinc.tv (media and entertainment division)
SOCIAL NETWORKS:
twitter.com @marijuanainc (twitter)
facebook.com/bruceperlowin (ceo fan page)
twitter.com @bruceperlowin (ceo tweets)