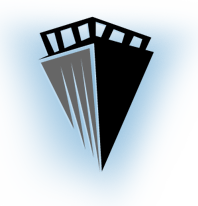 Singapore (PRWEB) November 21, 2012
Cathodic Marine Engineering (CME), established in 1994, has designed and completed implementation of state-of-the-art anti-corrosion technology for WaterWorld's submerged metal venues, theatrical sets and steel infrastructure at Universal Studios at Resorts World at Sentosa, Singapore. The theme park's innovations and adaptations in anti-corrosion methods include a cathodic protection system (CP) for the metals and an underwater marine growth prevention system (UMGS) based on electrochlorination to prevent bio-fouling.
A crucial aspect of corrosion control is CME's electrochlorination system. It generates equivalent chlorine from sea water, thus eliminating bulky chemical purchases and expenses for secure storage. With the lowest life-cycle costs of any system for marine growth prevention, the Chloropac technology electrolytically produces sodium hypochlorite to lay down an ionic film which clears, disinfects, sterilizes and prevents bio-fouling and weakening of metal systems by sea worms, mollusks, barnacles and algae. WaterWorld offers visitors adventures and excitement, but no chemical hazards or disappointments from maintenance or repair delays, clean-up or spills. Corrosion can be expensive in many ways.
Although CME has been designing, retrofitting, installing and maintaining cathodic systems offshore for 18 years, WaterWorld at Universal Studios Resorts World is bringing the technology into both the 21st Century and family life. With engineers and skilled workers tasked with finding the smartest and safest technological solutions for the family-oriented theme park, CME has proved that cathodic science and erosion tech used in conjunction with traditional anti-rust coatings can raise safety and efficiency of both to nearly 100%. Since 3-5 % of an industrialized nation's GNP is wasted by corrosion, seeking ways to reduce billions of dollars a year losses worldwide is good for business, the economy and the environment.
The main advantage of CP over other anti-corrosion technologies is that it is applied, monitored and maintained electrically. CME's marine growth protection advantages include hourly dosage corrections, savings on chemical and storage costs and reduced risks of spillage and toxicity. These technologies create a win-win situation for the owners, workers and visitors to WaterWorld each year.
About Cathodic Marine Engineering
CME provides a full range of services including NACE and ASTM-rated marine and offshore products and certified corrosion engineering services for CP design, installation, inspection and testing.
Cathodic Marine Engineering Pte Ltd.
170 Upper Bukit Timah Rd., # 05-28
Singapore, 588179, Singapore