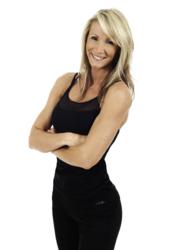 Elizabethtown, KY (PRWEB) November 19, 2012
Fit Yummy Mummy, a fitness company devoted to providing workouts for moms, is wrapping up its 10 week Fall Transformation Challenge. The weight loss program is now culminating in a vote for the winner of the transformation contest. Polls are open now to vote for a winner.
Workouts for moms expert Holly Rigsby, owner of the company Fit Yummy Mummy, explains that busy mom fat loss is an attainable goal, especially in light of the results of the women who participated in the challenge.
"If you want to see just how hard you have to work to lose baby belly, you need look no further than the women who emerged as the finalists for this Fall Transformation Challenge," Rigsby explains.
Rigsby pays special attention to the way these women lost weight: a combination of workouts and dietary changes. "There's no better feeling than burning off that muffin top, but it can only be achieved if you are eating right and working out effectively, not just one or the other," Rigsby says.
The Fall Transformation Challenge kicked off on Monday, September 3rd and has now drawn to a close. Over 260 women participated in the contest.
In order to join the transformation contest, women needed to first join Fit Yummy Mummy's online support network Club FYM. Club FYM members are able to interact with other program participants every day, while also using the forum to seek out coaching advice and training tips.
Of the 260 program participants, nearly 80 women submitted essays explaining why they deserved to win the contest. Now, that pool of 80 has been narrowed down to just 5 Finalists, with voting now open to determine an overall winner.
The Finalists include Christi K. from Fort Worth, TX, who lost 9 pounds and burned 1.5 inches off of her mommy belly. Meanwhile, Faye W., from Inverary, Ontario lost 12 pounds and 3.75 inches off of her mommy belly.
Other Finalists included Kate D. from Vancouver, who lost an astounding 18 pounds over the course of the 6 weeks, and Skye W. from British Columbia who lost 20 pounds and went from a size 10 to a size 4
Last but not least, Summer M. from Las Vegas, Nevada lost 5 pounds and 2.5 inches of mommy belly.
"The Fall Transformation Challenge offered all these women a support network for fat loss," Rigsby notes. "Losing mommy belly is never easy, but these women show the inner strength and determination it takes to make a total life transformation."
The Fall Transformation Challenge began Monday, September 3rd through Fit Yummy Mummy's Club FYM. The contest has now been narrowed down to 5 Finalists. Voting is now open to determine a winner.
To vote for a winner, visit: http://www.clubfym.com/public/Fall-12-Challenge-VOTE.cfm
About Holly Rigsby: Holly Rigsby is the Co-Owner of Fit Yummy Mummy. She offers her clients a variety of training products to help them burn fat and writes a fitness blog for FYM.
Fit Yummy Mummy is part of the Fitness Consulting Group family of companies. FYM releases fitness products for moms looking to burn fat and get in shape. It also offers workout tips through its blog.
For more information on Fit Yummy Mummy, visit: http://getfitandyummy.com