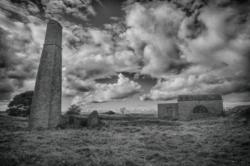 We are convinced this because we are adding new and exciting pages every week
UK, Peak District (PRWEB UK) 20 November 2012
'We are absolutely delighted with our record-breaking unique visitor figures for last month,' says Steve Wake, director for Peak District Online.
With a website expanding daily, as new pages are added to the peakapedia of knowledge, facts and information about the area, the team at Peak District Online are seeing the benefits with a surge in visitor figures recently. What one started out as a small family business has grown into a monster website attracting over 225,000 unique visitors last month, a record for the business.
'We are convinced this because we are adding new and exciting pages every week,' explains Steve. 'I'm very proud of our team here and they really get into their research, are passionate about the Peak District and it comes across in their writing we feel. We're still cowering behind our new stone circles page, peeking out and viewing new pages just added to the Peak District myths and Legends section too. We've delved and researched into the archives to find historical facts and figures to explain the ghostly plane sightings that we seem to have an abundance of in the area. We now don't wonder why we're called the Peak District Bermuda Triangle. Once we've finished collating all the evidence, we're expecting a call from Mulder and Scully any minute!'
Fellow director, James Dobson, is also the wildlife photographer for the company. 'Featuring new photographs, lots more research into the history of each place and also reporting useful information about the area, our new pages are always quirky and funny where applicable. Our aim is to offer all the information and news needed by our readers, but it is also to offer an insight into the character and heart of each village or landscape we are portraying.'
He goes on to say, 'Our Peak District wildlife section is growing from strength to strength and we've had several new additions to our fauna family this month. For example, we have just added pages dealing with Peak District starlings, sparrows and Highland cattle as well as the wonderfully named Ring Ouzel. The latter shows pages sent in by one of our loyal and dedicated readers and we always encourage them to send in their photographs and we use them where ever we can. '
Adding animals and birds to the largest holiday accommodation directory the Derbyshire, is just one service the team at Peak District Online are delighted to offer their readers. Adding glorious text and photogenic subjects is just a small part of what they do and aiming to cover every Peak District village is an addition both directors are very keen to see happen very quickly.
'It's never too late to enjoy an autumn break and now the children have gone back to school, perhaps those without kids would fancy a bit of time away from work?' says James. 'Our Peak District last-minute holiday accommodation offers are always very popular and unfortunately, due to circumstances unforeseen, cancellations happen every week. Our owners come to us straightaway to offer last-minute bargains which we then pass on to our readers of course, immediately.'
See brand-new pages as they are added to an ever expanding website all about Derbyshire and keep up-to-date with all the latest news and offers as they happen, at http://www.peakdistrictonline.co.uk