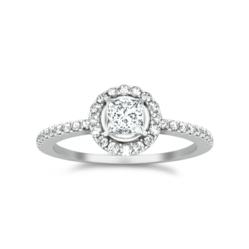 Peridot Engagement Rings are now available for women at cheap and affordable prices
Baltimore, MD (PRWEB) November 20, 2012
August birthstone Peridot, has been used in making jewelry for last few centuries. The sparkling green color of Peridot enhances the beauty of all rings, whether they are peridot rings meant for engagement or for enhancing the beauty of party attire. To match the increase demands from the customers, JewelOcean has now redesigned and launched a brand new line of peridot rings, to match the timeline of upcoming black friday sales.
Peridot rings are extremely beautiful, as the color remains constant in any lighting. However, peridot rings for women are usually fairly expensive, causing couples to hesitate before purchasing one of these gorgeous rings. JewelOcean has revealed a spectacular new line of peridot engagement rings, providing customers with high quality peridot rings for discount prices. These cheap peridot rings can be used for any occasion, such as an engagement, a marriage, a promise ring, or even just a casual cocktail ring.
The peridot rings for women found on JewelOcean.com vary in design and size, perfect for women with any taste. The styles range from traditional to modern, with circular and multistone designs. The gemstones come in several different sizes, so the customer can choose if he wants to purchase a large gemstone ring or a smaller ring. Peridot gemstones are occasionally paired with citrine gemstones on JewelOcean.com, making for the perfect engagement ring. Collection looking for peridot rings on sterling silver would also be pleasantly surprised as the new peridot rings collection features a large range of sterling silver peridot rings, besides peridot rings for woman on white gold.
The sizes range from 4.5 to 9, with additional sizes available for customers with specific requests. These peridot rings can also be engraved with personalized text, for a minimal additional fee. For more information, couples can contact the 24/7 customer service line. JewelOcean focuses on excellent customer satisfaction, lowest price guarantee and speed delivery to make every individual's shopping experience positive. Strong focus on customer service has resulted in thousands of positive customer reviews for JewelOcean.com, which in turn has lead to increase in sales.
Prices are very low on JewelOcean.com, since they use manufacturing prices with low overhead. The prices of cheap peridot rings range from $179 to $260, perfect for any budget. There is a 30 day refund policy for every purchase, as well as a certificate of authenticity to prove the quality of the peridot gemstone. For customers who would like to choose the payment layaway option, they may find more information on the layaway payment policy page at JewelOcean.com.
JewelOcean is a leading online jewelry retailer who specializes in providing customers with beautiful peridot gemstone rings for discount prices. The high quality rings are loved by many, as JewelOcean reviews continue to skyrocket. Customer satisfaction is guaranteed, as cheap peridot rings are cherished by lovers forever. For more information about the peridot engagement rings or to view customization options, visit the company's website at JewelOcean.com.