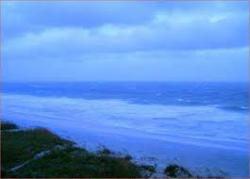 Snow Birds Welcomed
Panama City Beach, Florida (PRWEB) November 22, 2012
The area's largest vacation home and condo rental website serving the North West Florida Panhandle presents some of the area's most popular winter season activities.
PCBVacation.com, the most focused Panama City Beach vacation rental visitor website announces this years best winter activities.
Planning on visiting Panama City Beach during the winter months? Great Idea! Not only is the weather perfect this time of year, for the most part mild and dry, there are plenty of fun things to do that you wouldn't get to enjoy if you lived is the colder areas of the country. In 2012 "Where to Retire" magazine picked Panama City Beach as the best place to retire for all the reasons mentioned above, as well as the wealth of affordable vacation condo rentals that are located close to most of the city's best winter events.
St. Andrews Waterfront Market
This fun waterfront market is held every Saturday if weather permits at the St. Andrews Marina, November 17th through December 15th from 8 am to 1 pm. The St. Andrews Marina is a great place to hang out for just about any reason from people watching to shopping. The market is a fun place to browse local arts and crafts, check out the fresh seafood and produce, or just chill out and enjoy the beautiful waterfront views. You can find condos nearby this area by clicking here http://www.treasureislandvacationcondos.com
44th Annual Snapperbowl Thanksgiving Classic
This is the area's quintessential tournament of champions. The SnapperBowl Classic draws some of the best teams from all over the United States. The SnapperBowl is a thrilling 3 day event running from November 21st through the 24th at Pete Edwards Field and Gavlak Stadium.
Santa's Arrival and Breakfast
That's right! Santa's coming to Panama City Beach's Pier Park boardwalk on Friday November 23rd to have breakfast with all the local boys and girls. In between enjoying his favorite hot chocolate and cookies, Santa will be available for photos in the Santa House which will be based on the boardwalk.
Annual Mayor's Tree Lighting
Come out and celebrate with Panama City Beach as Mayor, Gayle Oberst lights the city's 20 foot Christmas tree on Friday, November 23rd. The festivities are a local tradition at Pier Park starting with the tree lighting at 6:00pm. Following the tree lighting will be other holiday cheer like holiday carolers there to bring in the holiday season until 7:00pm.
26th Annual Boat Parade of Light
This year's 26th annual celebration at St. Andrews Marina is a wonderful sight to see and the perfect way to bring in the holidays. Sports fans will love the huge, inflatable screen that will be broadcasting the FSU vs. Florida football game; priceless! The parade is scheduled for Saturday, November 24th between 04:00pm to 10:00pm.
Winterfest
The first annual Winterfest in downtown Panama City Beach will be held on Saturday, November 24, 2012 between 4:00pm and 10:00pm at the downtown Marina. This is a fantastic holiday event loaded with family friendly festivities. Visitors will enjoy activities like the chili cook offs, arts and crafts, food vendors, lots of fun activities for the kids' and live music. Bring your blankets and lawn chairs and relax while you check out college football on a huge, inflatable 20' screen. Winterfest is also the best place to be to view the city's Boat Parade of Lights mentioned above that usually passes through the area around 5:40pm. Find vacation condos nearby this area by clicking here.
Run for the Redfish
The 4th annual Run for the Redfish is scheduled for December 1st between 8:00am and 11:00am. Runners from all over the country will take part in the combined 5K, half marathon and kid's fun run which will start and finish at Pier Park. Part of the proceeds will benefit the Ocean Conservancy.
Winter Resident Appreciation Days
The Panama City Beach Visitors Bureau is celebrating winter visitors this season that will be treated to complimentary coffee and donuts and fun giveaways. The event will be held at the city's Welcome Center, 17001 Panama City Beach Parkway on December 21, 2012, January 11 and 15th, February 15th, 2013. This is a neighborly celebration that is a great way to meet the locals and make friends. Vacation condo rentals close by include the Palazzo Condominiums.
New Year's Eve Beach Ball Drop
This event is all about the Panama City way of life including its family friendly lifestyle, white sandy beaches, and plenty of outdoor fun. On Monday, December 31st, not to be outdone by Time Square's New Year's celebration and glamorous crystal ball, Pier Park will be presenting their Beach Ball Drop festivities. The even begins at 5:30pm with stilt walkers, street performers, bouncy houses, and talented face painters. Later on in the evening there will be a fireworks display and a "family ball drop" including the release of 7,000 beach balls. Additional activities will include live music and the drop of an 800 pound beach ball at midnight. Vacation condos available here at http://www.tidewatervacationcondos.com
Mystery Golf Challenges
Calling all golfers! During January and February, all golf courses will be holds special events and mystery challenges. Contact one of your favorite Panama City Beach golf courses for more details.
Canada Day
This is a super fun event that attracts a huge gathering of Canadian retiree's (Snowbirds) and their Florida Panhandle neighbors. Join in on the fun on Sunday, February 17th for a night filled with dining, dancing, great prizes and camaraderie.
Besides all the fun winter activities listed above, you'll also find that Panama City Beach vacation rentals offer specials and seasonal discounts over the winter months. Whether you you're visiting for Thanksgiving to play on the instead of slaving over the stove, or you're planning on staying for the winter, you won't be disappointed. From the fabulous New Year's Eve Beach Ball Drop, to a Golf filled holiday, you're sure to have a great time. So instead of scrapping up the ice for your walkways and shoveling snow this winter, pack your bags and come to Panama City Beach.