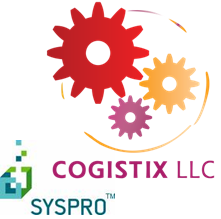 Boardman, Ohio (PRWEB) November 20, 2012
Cogistix, a leading partner of SYSPRO ERP, announced that Pennsylvania Transformer Technology, Inc., a Canonsburg, PA-based power transformer manufacturer for the electrical utility, public power, municipal power, and industrial markets, has recently selected SYSPRO ERP in order to take advantage of the streamlined functionalities and speed of the software. Gene Then, PA Transformer Technology's Information Systems Manager, expressed unhappiness about their outgrown current system, indicating that "too many spreadsheets and slow performance" were influencing factors that prompted the search for new ERP software.
After evaluating several other ERP software packages, PA Transformer Technology's choice of SYSPRO ERP was composed of not only the software being the best value for the price, but also a feeling of assurance in the local Cogistix teams' skills. SYSPRO ERP demonstrated a good fit to their specific business needs, and Then indicated speed, ease of use, report generation capabilities, and dashboards are all big expectations of SYSPRO software performance.
About Pennsylvania Transformer Technology
Headquartered in Canonsburg, PA, PA Transformer Technology is an industry leader in manufacturing a total range of types and sizes of single and three phase power transformers and voltage regulators. For more information, visit http://www.patransformer.com/.
About Cogistix
Cogistix, leading SYSPRO ERP 3-time Gold level partner of 15 years, is focused on providing various software solutions to the manufacturing and distribution industries. For more information on Cogistix, call 330-953-3937 or visit http://www.cogistix.com.