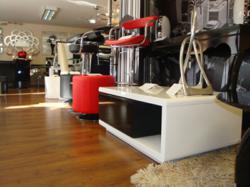 Finding a fantastic furniture deal in town this time around Christmas? Choose FurnitureInFashion this year as the company is offering 50% off its display models at the showroom located in Bolton, UK
(PRWEB UK) 23 November 2012
Finding a fantastic furniture deal in town this time around Christmas? Choose FurnitureInFashion this year as the company is offering 50% off its display models at the showroom located in Bolton, UK.
The unbelievable prices on all the display items can now be availed and enjoy by visiting the showroom of FurnitureInFashion. The company has arranged this sale in order to maximize savings for its customers. Demand is high in the market and quantities are limited which makes this time a right time to make some savings. FurnitureInFashion is the largest online retail website for modern, contemporary and luxurious furniture items ideal for living room furniture, dining room, bedroom, office, bathroom, hallway and outdoors as well. With a collection of over 7000 different furniture products, FurnitureInFashion offers modern furniture for every home décor and price point.
The sale includes furniture of all styles and price points. Some of the best sellers of FurnitureInFashion along with hallway furniture, dining room furniture, living room furniture, bar stools, bathroom furniture, office furniture, lighting fixtures and accessories. The company is also offering some of its best living room furniture collections/settings as well. The owner and managing director of FurnitureInFashion Asad Shamim said, "One look at reviews about our products on Google and you will feel good about purchasing from us. With our sale of 50% at our showroom, it will get even better as you can enjoy marvelous savings as well."
The showroom of FurnitureInFashion offers a creative shopping experience where customers can experience the actual feel of a house by visiting different sections designated to present furniture for bedroom, living room, dining room, kitchen, bathroom and office. This arrangement of the showroom can help customers buy appropriate furniture for their homes by visualizing.
Mr. Shamim while talking about offering 50% off at the showroom of FurnitureInFashion at this Christmas said, "We are excited to offer our customers these unbelievable values on the best furniture products of our company. With our display model sale, customers will easily be able to save $500 and above on the furniture of their dreams." He also added, "We completely understand the trust and confidence required to purchase furniture. The comfort and overall ambiance of our customers' homes is important to us and we want to give our customers ideal home environment with style and elegance at the lowest possible price with excellent service. We also promise excellent shopping experience with free drinks, coffee and sandwiches during this sale. We have also made special arrangement for parking for our customers so that they can purchase without any worry."
FurnitureInFashion is also a reliable when it comes to online buying experience. The company offers secured buying account along with discount coupons of different values. With Christmas approaching, FurnitureInFashion is also offering sale for online buyers along with free home delivery service within the UK. Mr. Asad speciafically warned the customers to ensure about the reality of free home delivery as any stores later charge for the delivery service as well. Mr. Asad also said that the customer service department will be active 24/7 during this time of the festivity and customer can inquire about their favorite furniture products at any time.
About FurnitureInFashion
FurnitureInFashion is a UK based online retail business. It supplies furniture items from its German based warehouse and has a showroom in Bolton, UK. The company provides everything from umbrella stand wall art and room dividers to bedroom, bar stools and computer tables. FurnitureInFashion offers excellent free delivery within UK and has a fantastic customer service as well. For further information and details about the sale, visit http://www.furnitureinfashion.net