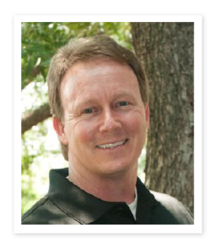 My favorite part about our new website, is its ease of use.
Grapevine, Texas (PRWEB) November 21, 2012
Dr. Scott A. Mason of Mason Cosmetic and Family Dentistry in Grapevine, TX has announced the launch of his new website designed to enhance patient experience and to make more user friendly. Dr. Mason's primary goal of the new website is to create a more efficient and simpler patient experience.
"Some websites out there can be confusing for dental patients and discourage them from picking up the phone to make an appointment. I don't want my patients to be frustrated with any aspect of our practice, that's why we've designed a new website to better enhance their experience," said Dr. Mason. He stresses that every aspect of a practice needs to be easy, comfortable and friendly. The launch of the new website creates more readily available information to both current and future patients. For instance, new patients can download new patient forms and complete them before their initial visit, saving them time spent in the dental office. They've also made it easy to pay your bill online and if patients would like to submit a review of the practice it can be submitted straight through the new website. "My favorite part about this new site, is its ease of use," states Dr. Mason. The new website was developed by Stubenbordt Medical Marketing based in Roanoke, Texas.
Recently, Dr. Jerry Burgess of Burgess and Mason Dental retired after spending over 30 years practicing dentistry in Grapevine, Texas. Since Dr. Burgess has retired, the new name of the practice under Dr. Scott Mason is Mason Cosmetic and Family Dental. The old domain name which was http://www.burgessmasondental.com is now http://www.drmasondental.com
About Dr. Scott A. Mason
Dr. Mason claimed Lubbock, Texas as home before attending Texas Tech University and Lubbock Christian University. He completed his pre-dental studies early at the University of Texas at Arlington before attending and receiving his doctor of dental surgery (D.D.S.) at Baylor College of Dentistry in 1993. He began his dental career in Grapevine in 1993. Dr. Mason is a member of the American Dental Association, Texas Dental Association, Academy of General Dentistry, Fort Worth District Dental Society, the Association of Alumni for Psi Omega Dental Fraternity, Grapevine Chamber of Commerce, Tarrant County Better Business Bureau, and the North Texas CEREC® Study Club.
Dr. Mason specializes in general dentistry and cosmetic dentistry for children, teens, and adults in the Grapevine, Southlake, and Keller areas. They've been fortunate enough to serve North Texas's dental care needs since 1971, and they hope to continue doing so for many years to come. At Scott A. Mason, DDS Cosmetic & Family Dentistry, they offer a variety of dental treatments for brighter, healthier, happier smiles all around! For more information visit http://www.drmasondental.com or call 817-481-4717.