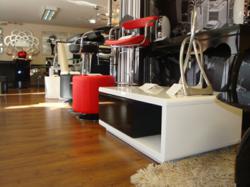 FurnitureInFashion Showroom
(PRWEB UK) 20 November 2012
FurnitureInFashion is here yet again to warm the hearts of homeowners with its absolutely fantastic winter furniture sale including its best seller furniture items as well. UK's premier and leading supplier of furniture, FurnitureInFashion is offering a special promotion representing the best saving of the year on home solutions. For a limited time, the prices of furniture products at FurnitureInFashion are even lower than usual at the company.
The clearance sale at FurnitureInFashion includes items from company's best sellers, dining room, bathroom, bedroom, hallway, gifts and accessories, bar, office, living room and gadgets. Customers can enjoy lower clearance prices on gift and accessories as the holiday season and Christmas is approaching. "We offered the Winter Clearance Sale in order to provide our customers with best possible prices and shopping experience all under one roof, including the largest selection of furniture, best values and great service," said Chairman and CEO of FurnitureInFashion Asad Shamim.
The winter clearance sale of FurnitureInFashion offers huge selection of already reasonably prices and high quality furniture products in several materials. It is an affordable option for homeowners who wish to revamp or refresh the look of their homes. FurnitureInFashion offers he latest and greates designs including several materials in its Winter Clearance sale where the home enthusiasts can save money on all their favorite products and designs.
Winter Clearance Sale at FurnitureInFashion is offering its complete dining room furniture including 4, 6 and 8 seater glass, wooden, oak and marble dining table sets, separate catalogue of chairs in faux leather and stylish designs, shelving units and sideboards with ample storage space. All these items are available at unimaginably reasonable prices and will offer homeowners an opportunity to revamp their dining rooms for New Year and Christmas festivity.
Bedroom range at the Winter Clearance sale at FurnitureInFashion is offering beside tables, faux leather sofa sleeper, valet stands, bedside cabinets, chest of drawers, dressing and beds. Mr. Asad said, "We are offering a perfect mixture of different bedroom solutions to provide our customers complete package this winter for a good night sleep."
The bathroom catalogue at clearance sale is offering every bathroom solution including bathroom vanity, display unit stand, tables, wall cabinets, bathroom mirrors, storage cabinets, floor cabinets, bathroom setting and bathrooms suite. Mr. Asad said, "We are offering almost every item from our living room catalogue in newest designs and colors to meet the increasing demand of modern and contemporary furniture. In addition, you can find comforting and ideal furniture for your office at our clearance sale. You can also find the finest and cheapest bar stools in our clearance sale. We are offering highly functional and cutting edge bar stools in contemporary and bold colors that can brighten your place."
FurnitureInFashion is the largest supplier of hallway furniture with invigorating and multifunctional features. The clearance sale on hallway furniture offers some absolutely amazing hallway furniture which can make the exits and entries of home fun and warm. The hallway catalogue includes shoe storage cabinets, coat stands, coat racks, hallway mirrors and umbrella stands.
The clearance sale of FurnitureInFashion also includes accessories and gifts for the upcoming winter holidays and Christmas festivities. Mr. Asad said, "Customers can now buy beautiful accessories and gifts in mosaic and platinum for Christmas at extremely affordable prices. We are also offering our best sellers in our winter clearance sale."
About FurnitureInFashion
FurnitureInFashion is a UK based online retail business. It supplies furniture items from its German based warehouse and has a showroom in Bolton, UK. The company provides everything from umbrella stand wall art and room dividers to bedroom, bar stools and computer tables. FurnitureInFashion offers excellent free delivery within UK and has a fantastic customer service as well. For further information and details about the sale, visit http://www.furnitureinfashion.net