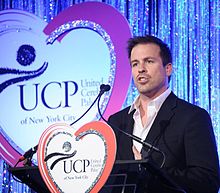 Los Angeles, Ca (PRWEB) November 19, 2012
Kurt Yaeger of Sons of Anarchy has teamed up with Theo Rossi and his Staten Strong Foundation to help aid the victims still suffering from Hurricane Sandy. The residents of Staten Island are still in very bad shape, their lives are completely on hold and they still need help.
In order to help raise awareness, Panther Vision has graciously combined efforts with Kurt by gifting a $5 dollar donation to the Staten Strong Foundation for each purchase of one of these eligible products in their online store. In addition, Panther Vision has also offered to donate up to one hundred of their LED lighted hats to help those still left without power. With the help of our friends at Shark Freestyle Brand Watches, Panther Vision, ESPN Magazine, Boot Campaign and Sons of Anarchy we can reach the success needed in helping those on Staten Island get back their lives they had before Hurricane Sandy.
To encourage folks to share the effort, Kurt is holding a contest by giving away the watch that his character wore in the show Sons of Anarchy. The watch being given away is manufactured and distributed by Shark Freestyle Brand and will be delivered to the winner of the contest, completely free of charge by Kurt himself. Social Media contests isn't something new to Kurt either, the past few months you would have found Kurt hosting other contests for his fans to show thanks for their awesome support.
With his recent article in ESPN Magazine, Kurt hopes that exposure will help to raise $65,000.00 for the Staten Island victims. Kurt Yaeger states "There's nothing better than helping a good friend for a good cause. All the great companies involved in this contest are perfect examples of teamwork, compassion and caring for their fellow human being."
If you'd like to be part of the effort and help raise funds For the Staten Strong Foundation, here's what you do: Go to this page, enter into the contest and get your chance to win Kurt Yaeger's watch from Sons of Anarchy, all for a great cause.