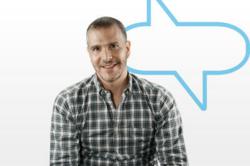 Routehappy aims to make it easier to find the best flights every time you fly
New York, NY (PRWEB) November 20, 2012
ExpertFlyer.com®, the premier online air travel information tool, which now offers its award-winning Seat Alerts® feature as a free iOS and Android app to all travelers, went One-on-One with Routehappy's Founder and CEO, Robert Albert, to learn more about how this newcomer to the travel meta search market is changing the consumer travel experience. Routehappy has built a platform for real flyers to share their experiences and are using their ratings as feedback on the quality and level of 'Happiness' other flyers can expect in-flight. The website defines Happiness as a combination of hard data on flight amenities and quality (i.e., what kind of seat is offered by cabin, tech-friendly services on board and aircraft quality), combined with flyer ratings from frequent business travelers, which is mixed together with Routehappy's proprietary algorithm, resulting in a Happiness Score.
During the One-on-One interview, Robert Albert described what he believes is the industry's most comprehensive and reliable database of experience-oriented aircraft, including seat and amenities data, by cabin and specific aircraft (down to the sub fleet), for the world's airlines. By combining this information with real-world experiences by travelers who want to share the good, the bad, and the ugly, other travelers can learn exactly what to expect, what to avoid, and what to purchase.
"All flights are not created equal," explains Albert. "Savvy flyers know this and spend too much time combing the web for information about their flights. Our Happiness Scores expose unsung airline heroes and other happiness-inducing surprises. For example, did you know that Alaska Airlines earned top score for the best flight crew and JetBlue takes the prize for Seat Comfort? Routehappy aims to make it easier to find the best flights every time you fly," adds Albert.
The Routehappy Happiness Score is a one-of-a-kind algorithm created from collected data that ranks individual flights by quality of the experience based on the most important Happiness Factors: aircraft quality, seat type, entertainment, availability of in-seat power, W-Fi and Flyer Ratings, which is gathered directly from user reviews of the airline.
And, based on Routehappy's Happiness Scores, Mr. Albert lists which airlines rank high flyer satisfaction for a variety of amenities, and which airlines do not. A very interesting read for those who take flying seriously and want to secure the best travel experience every time they leave the ground.
"Routehappy is a great example of how travelers can save lots of time when trying to determine which airline, flight, equipment, and travel amenities are best suited for their specific trip" says Chris Lopinto, president and co-founder of ExpertFlyer.com. "Regardless of how much or how little you travel, time is usually in short supply. The information that Routehappy aggregates into one place for fast and easy access, is and example of how the travel industry is addressing the changing needs of today's traveler."
To read the entire interview with Robert Albert at Routehappy, please visit ExpertFlyer's blog.
About Routehappy
Routehappy offers the travel industry's first Happiness Scores by flight, helping flyers find the best flights every time they fly. Routehappy offers comparisons of flight experiences including aircraft quality, seat comfort, entertainment options, availability of Wi-Fi and in-seat power, on-time performance and ratings from real flyers on every commercial flight worldwide. It also serves as a resource for targeted tips from real flyer experts, and a fun and social way to share air travel experiences. Flyers can review flights on the site or via the Routehappy iPhone app to share and discover targeted insights and tips from fellow flyers and experts who have shared more than 120,000 contributions worldwide to date.
Routehappy is based in New York City and funded by VC and prominent industry angel investors. To learn more, find the best flight for your next trip, or review your latest flight, please visit us at: https://www.routehappy.com/
About ExpertFlyer.com
Each month, ExpertFlyer's One-on-One blog goes face-to-face with the travel industry's leading decision makers to discuss and address topics relevant to many of today's business and frequent travelers.
ExpertFlyer.com was conceived and created by an eclectic team consisting of a veteran elite tier frequent flyer, an airline captain and corporate travel manager, and information technology professionals to deliver a 24/7 real time powerful air travel information service. The company provides its subscribers and corporate travel managers alike with a complete, concise and efficient way to access the ever-changing details of worldwide air travel information. For more information, please visit http://www.expertflyer.com.
# # #