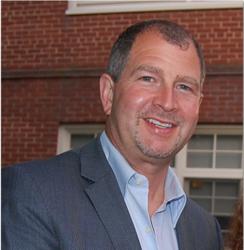 NEW YORK (PRWEB) November 20, 2012
Fern Lee, CEO of THOR Associates is pleased to announce Mr. Marc Haskelson has joined the agency as a Partner in the role of Chief Operating Officer (COO).
Haskelson has more than 25 years of sales, marketing and operational leadership holding executive positions at Litle & Co., Hearst Publications, Experian, and AT&T. Haskelson works with innovators and existing brands to bring new products to market, utilizing his knowledge of fulfillment, customer care, payment processing, and database marketing to enable direct marketers to achieve goals and objectives for operational efficiency. Haskelson consistently delivers profitable growth for clients by melding direct marketing, operational, and sales experience with entrepreneurial and professional management techniques. Combining experience with traditional (DRTV, Radio, Public Relations and Home Shopping) and digital (Online & Web) marketing to cost effectively create new market opportunities.
Haskelson earned a Masters in Business Administration from Adelphi University and holds a B.S. degree in Business Administration and Direct Marketing from SUNY College at Plattsburgh.
THOR Associates is a DTC marketing consulting agency specializing in the creation of direct response integrated strategies providing ROI. They identify a product's Unique Selling Proposition and use it to create brand differentiators. By using Direct Response marketing: DRTV, Radio, Digital. Print, Home Shopping, Retail, International, PR and Brand integration; they create a roadmap to success. THOR knows how to engage, inspire and excite a target audience, connect them to a brand, affiliate them with a message, and most importantly, generate a call to action that provides a robust ROI.
THOR defines the relationship with the consumer by creating loyalty. They understand continuity modeling. They drive to the web. They push to retail. They succeed by creating: Results. Revenue. ROI.