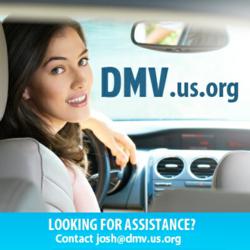 Save money. Being a safe driver can save money on insurance, car body work, and traffic tickets.
Denver, CO (PRWEB) November 21, 2012
By using common sense and being aware of surroundings it's easy to drive in a safe manner. Check out these top 5 ways to drive safely, avoid tickets and save money from DMV.us.org, a top online resource for DMV driving records.
1. Plan ahead and leave on time. Is it raining? Is there normally rush hour traffic? Estimate the time it will take to get to a destination and plan accordingly. Check the news for any updates on the normal traffic route the night before or when upon wake up in the morning.
2. Learn how to drive. This point may seem to state the obvious, but many drivers do not take a driver's safety courses or study properly before hitting the road. If anything, learn from mistakes to eliminate the risk of causing accidents and prevent them in the future.
3. Leave the cushion. The National Highway Traffic Safety Administration recommends leaving a two second "cushion" between a driver's car and the car in front them. Avoid rear-ending a car by leaving this window of time and distance open for other cars to merge and for a proper reaction time.
4. Be aware. The best driver is one who is aware. Planning ahead, as mentioned earlier, will help this. Constantly checking mirrors and being alert to what is happening around the car with other drivers, the weather, and road conditions is vital.
5. Save money. Being a safe driver can save money on insurance, car body work, and traffic tickets.
DMV.us.org, a leader in DMV driving records, hopes all drivers use these tips to become a harmless and happy commuters. Drive safe!
About DMV.us.org:
The DMV.us.org driving records search provides instant information that details a person's driving history of violations, suspension and more. With thousands of satisfied customers, DMV.us.org is a trusted source for driving record reports. DMV.us.org customer service can be reached through a 24/7 online chat and the toll free number 1-877-888-0889.