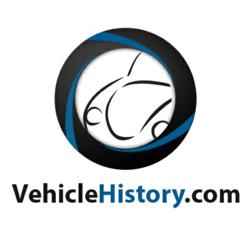 This report helped me a lot because it made me happy with the vehicle I bought.
Denver, CO (PRWEB) November 22, 2012
Vehicle history report website VehicleHistory.com shares their improved motor vehicle reports and recent customer feedback for new services.
Motor vehicle reports are an integral part of the used car buying process, so that's why VehicleHistory.com offers such an extensive service to their customers. VehicleHistory.com offers cheap and easy reports so their clients can know what they're purchasing before the invest money in a lemon.
New motor vehicle reports from VehicleHistory.com can include information like previous owners, accident listings, service dates and more. Take it from these real vehicle history report customers on the quality and accurateness of VehicleHistory.com services.
"I am buying my first car. This information was extremely helpful!"
-Aaron C.
"This report helped me a lot because it made me happy with the vehicle I bought."
-Matt K.
"I feel more comfortable with the vehicle I purchased."
-Mark S.
"Quickly provided the basic info I wanted to know."
-Karen T.
"No issues found and made me more comfortable making an offer on the car."
-William D.
VehicleHistory.com will continue to offer always-improving motor vehicle reports at a reasonable price for used car buyers and sellers. With over 3 million customers in the past year, VehicleHistory.com appreciates all client feedback and invites users to call, chat or email with the company any time as their customer service is available 24/7.
About VehicleHistory.com:
VehicleHistory.com provides online vehicle history report services for used car buyers and sellers in North America. VehicleHistory.com is most reliable way for customers to get background material on the cars they are interested in purchasing with one of the largest databases of used car information in the United States. VehicleHistory.com has over 2.5 million vehicle history reports purchased from their online database. Contact VehicleHistory.com customer service 24/7 through live chat, by calling toll free 1-855-395-6395, or by emailing josh(at)vehiclehistory(dot)com.