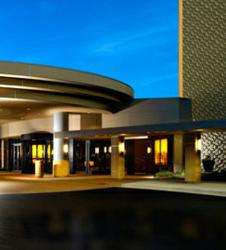 "... peer-to-peer education enables attendees to hear first-hand from the professionals who are using various automation products and technologies."
Chicago, IL (PRWEB) November 27, 2012
Summit Media Group, publisher of Automation World, Packaging World and Healthcare Packaging, will bring together technology end-users, experts and other industry professionals to explore how today's manufacturers can increase efficiencies using the latest automation technologies. The Automation Conference, May 14-15, 2013 at the Chicago Marriott O'Hare is designed for engineering and management professionals within discrete manufacturing, packaging, and continuous and batch processing.
Some of the manufacturing topics at this year's conference are:

How Embedded Technologies are Changing Automation
Top-level Automation Security Issues
Automation Apps and the Mobile Manufacturing Workforce
Energy Efficiency as a Manufacturing Strategy
The Role of Automation in Corporate Sustainability
Why Cloud Computing is Coming to Your Manufacturing Workplace
Presenters include representatives from PepsiCo; plastic and chemicals producer Nova Chemicals; global engineering, construction and project management firm Fluor; pharmaceutical contract manufacturer Perrigo; Chicago-based Delta Institute and industrial drum manufacturer Skolnik Industries; MESA, and other leading organizations.
Conference content partners for 2013 are: Altera Corporation, a leading manufacturer of programmable semiconductors and related products that serve consumer and industrial markets; global food and beverage producer PepsiCo; the Center for Entrepreneurship & Technology at UC Berkeley, which works with new technology start-ups and established manufacturers to develop and test the next generation of automation technologies; and the Control System Integrators Association (CSIA), a global professional association of firms that integrate plant equipment and automate manufacturing processes.
David Greenfield, Automation World's Media and Events Director, says: "The Automation Conference is the one U.S. event focused exclusively on automation as a means of driving production efficiency. We're very excited about this year's content partners, who are guiding us in selecting the most relevant topics for professionals in the discrete manufacturing and process industries. Additionally, our commitment to peer-to-peer education further sets TAC apart from many other conferences, by enabling attendees to hear first-hand from the professionals who are using various automation products and technologies."
Individuals seeking more information may visit TheAutomationConference.com. Registration is now open, with super early bird rates in effect through the end of 2012.
About Summit Media Group, Inc.
Chicago-based Summit Media Group, Inc. publishes business information for professionals in packaging and manufacturing automation. Print magazines are Packaging World, Automation World, Packaging World's PACK EXPO Showcase, Healthcare Packaging, and Contract Packaging. Industry-leading companion websites, apps and digital resources – including market-focused newsletters, Playbooks and videos – offer additional business intelligence for Summit's subscriber and online audiences. Summit also produces webinars and conferences, and owns GreenerPackage.com.