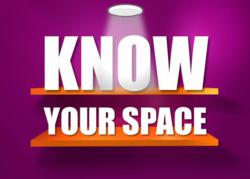 It provides valuable information to manufacturers...
Boston, MA (PRWEB) November 19, 2012
A newly released study of linear space allocations reveals pervasive growth in retail space dedicated to consumables and a corresponding reduction in non-consumables, with hardlines being the hardest hit. In general, the study identifies key retail merchandising approaches being implemented by major retailers operating across the food, drug, and mass (FDM) channels in the U.S. The study – Know Your Space 2012 – is the second installment of a joint production of two companies that provide retail insights, Kantar Retail and CROSSMARK. The first iteration of the study, The Annual Retail Space Allocation Study, was published in 2010 and was used as a basis to establish key trends.
Know Your Space 2012 reveals compelling and reliable insights on retail merchandising for trade partners, store designers, and others in need of comparable and metrical information about the specifics of retail store space, current allocations of merchandise, and the direction of store design.
"This study is invaluable to companies that need to know where old opportunity has gone and where new opportunity lies within the U.S. retail landscape," said Rachel Donovan, Director, Retail Insights for Kantar Retail and lead author of the study. "Assessing the amount of space devoted to a department and facing the shopper, and the resulting shopper impact, is critical to anyone interested in aligning to retailer strategies," she added. This unique study fills the void for an independent, large-scale examination and cross-channel analysis of retailing space.
The study, with field work conducted July-September 2011, delivers valuable channel and regional comparisons as well as analysis of key retailer space allocation initiatives. It also provides an interpretation of how space allocation by department aligns with ad space in circulars and sales.
"Know Your Space 2012 provides key trends and insights across major channels and retailers, with implications for merchandising, category management, and shopper marketing," said Alex Siskos, Vice President – Business Insights at CROSSMARK. "It provides valuable information for manufacturers to understand evolving store formats and shifts in product range and space allocation, as well as for retailers interested in their competitive landscape," added Siskos.
Key findings include:

Many retailers are now clearly more willing to attempt to meet multiple shopper needs with a portfolio of stores, rather than a single standard box repeated as often as possible.
Overall, dry grocery, alcohol, frozen, dairy, meat/seafood, service deli, produce and HBC saw slight increases in total allocated space to each department in 2011 as compared to 2009. Space came from non-food, bakery, hardlines, softlines, cosmetics, and pharmacy; the largest decrease in overall space came from hardlines.
Supermarkets have shifted dry grocery and hardline space across produce, dairy and frozen.
Within drug, the largest space change between 2009 and 2011 occurred in hardlines merchandise, with an overall decrease of -3.1%.
Club has invested space in HBC, dairy and frozen from hardlines and non-food grocery.
Target's amount of space for consumables neatly matches their ad space but remains overall quite low compared to Walmart.
Kroger has continued to develop and refine its Marketplace format into remodels of its more conventional stores.
About the Know Your Space 2012 Study
The objective of the study is to provide insights and trends in retail space and design through a reliable in-depth sample of the linear space allocations by department for the following channels of retail:

Supermarkets
Drugstores
Warehouse Clubs
Mass Merchandisers
Supercenters
Value Discounters
The study reveals retail space approaches used and the merchandising emphasis by department (for more than 15 departments) in more than 700 stores, covering national and regional retailers operating in the FDM channels such as Walmart, Target, Costco, Kroger, Safeway, SUPERVALU, CVS, and Dollar General, among others.
To learn more about the Know Your Space 2012 study follow this link. To inquire about how to purchase a copy of this study, contact customerservice(at)kantarretail(dot)com.
About Kantar Retail
Kantar Retail (http://www.kantarretail.com) is the world's leading shopper and retail insights and consulting business and is part of the Kantar group of WPP. The company works with leading branded manufacturers and retailers to help them transform the purchase behaviour of consumers, shoppers and retailers through the use of retail insights, consulting, analytics and organizational development services. Kantar Retail tracks and forecasts over 1000 retailers globally, has purchase data on over 200m shoppers and among its market-leading reports are the annual PoweRanking survey (USA and China), and Industry Shopper Study Across Retailers. Kantar Retail works with over 400 clients and has 20 offices in 15 markets around the globe.
About CROSSMARK
CROSSMARK (http://www.crossmark.com) is a leading sales and marketing services company in the consumer goods industry, providing growth solutions with exceptional service to manufacturers and retailers. For more than 100 years, CROSSMARK has helped the most powerful brands in the world achieve their business objectives across a wide range of retail channels. Expertise encompasses the areas of Headquarter Sales, Retail Merchandising, Retailer Solutions, Event Marketing, In-Store Data Collection, Shopper Marketing, Retail Analytics, and Retail Technology Solutions. Headquartered in Plano, Texas, CROSSMARK employs more than 34,000 associates worldwide with 47 offices throughout the U.S., Canada, Mexico, Australia and New Zealand.