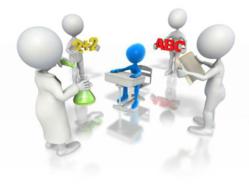 Come prepared to listen, think and be inspired.
Sacramento, California (PRWEB) November 26, 2012
The Sacramento Speakers Series, a community lecture series featuring topical insights from today's news makers in politics, journalism, education, science and more has implemented a program called Share the Vision.
The Share the Vision program offers complimentary tickets to local high school and college students giving them the opportunity to attend engagements of the series. This unique program provides an invaluable evening that not only gives these young minds first-hand knowledge outside of the classroom, but also allows them to participate in an important community event and to see nationally, and sometimes internationally, recognized individuals who are experts in their fields. The program is designed to support the minds of today for a better tomorrow.
Linda Reed, a teacher and Share the Vision participant from Rio Americano High School, stated that her students "are really amazed at the quality of speakers they are able to have access to." Whether they know of the speaker prior to the lecture or not, they are made more aware of the world in new and exciting ways. Reed suggests attending students come prepared to listen, think and be inspired. Rio American student, Colette Hodges called the series "a privilege for the youth of Sacramento."
The Sacramento Speakers Series has an impressive lineup of speakers this season. On December 4th, President Bill Clinton will speak at the Memorial Auditorium in Sacramento, California. In January, New York Times Columnist, Thomas Friedman and education reform advocate, Michelle Rhee bring the series back to the Community Center Theater on the 87th and 29th, respectively. Dr. Louise Leakey, renowned paleontologist and National Geographic Explorer-in-Resident, will share her knowledge and expertise on February 27th. Wrapping up the 2012-2013 season will be Dr. Robert Ballard on April 2nd. Ballard is most known for his discovery of the RMS Titanic wreckage, but is also a professor of oceanography at the University of Rhode Island and a former United States Navy officer.
President Bill Clinton will be at the Memorial Auditorium on Tuesday, December 4th at 8:00 pm. Doors open at 7:00 pm. All subsequent engagements will be held at the Community Center Theater. Tickets are available.
For more information about the Sacramento Speakers Series and the 2012-2013 Season visit them online at sacramentospeakers.com.