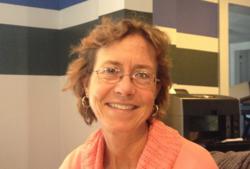 A maven is a trusted expert and that description perfectly fits Ms. Moore.
Huntington, NY (PRWEB) November 21, 2012
The Schlitt Law Firm has announced the hiring of Patty Moore of East Northport as the firm's Records Maven. In this capacity, Ms. Moore will manage all areas of records acquisition, management and security needed to support the development of client cases. Carol L. Schlitt, the founding partner of the Schlitt Law Firm, said, "We are dependent on the timely acquisition of records to develop our cases so we sought a person with the highest skills and motivation for this position. We are fortunate to retain the services of Ms. Moore as her capabilities, experience and commitment will enable our firm to fulfill our promise of remarkable service to our clients."
Ms. Moore said, "I am ecstatic to join a dynamic firm with such a strong commitment to excellence. This position enables me to make full use of my skills and education on work that matters in people's lives. It is an exciting opportunity."
The Schlitt Law Firm is a leading plaintiff-only personal injury and medical malpractice firm serving the New York metropolitan area. The firm emphasizes client services and is built on the values of communication, education and responsiveness. The firm recently opened a new office at 79 Wall Street in Huntington Village and has expanded to serve its growing client base. The Schlitt Law Firm publishes one of the New York's leading legal blogs, New York Law Thoughts.
Prior to joining the Schlitt Law Firm, Ms. Moore served as a Direct Mail Manager for Antares Information Technologies for ten years. Previous to that experience, Ms. Moore was the Operations Manager for Argus Research Corporation. She began her career as a computer programmer. Ms. Moore has an undergraduate degree from Cornell University and received advanced computer training from Grumman Data Systems Institute.
Carol L. Schlitt explains the role and Ms. Moore's fit with the organization. "A maven is a trusted expert and that description perfectly fits Ms. Moore. In preparing personal injury cases, we are dependent on acquiring records to support our cases. These records come from a variety of sources and include medical records, police reports, building and construction permits, financial documents, expert analysis and a vast array of government files. We needed someone who could manage the range of sources and materials, manage a tracking database and ensure the timely and accurate acquisition of materials. Ms. Moore plays an integral part in our case development."
Ms. Schlitt adds, "Ms. Moore possesses the rare combination of precision and organization, understanding of our cases, mastery of public and private databases and persistence to obtain even the most difficult records. Her success in managing records enables us to develop our cases to the fullest extent possible and to move them as quickly as possible. She makes a great addition to our team."
For more information, please visit http://www.SchlittLaw.com or call 1-800-660-1466.