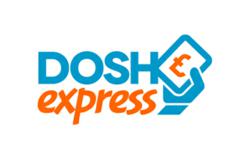 "The survey showed that a worrying 28% of those surveyed said they would be unable to cover their rent or mortgage if they unexpectedly lost their income
(PRWEB UK) 19 November 2012
The news comes following the results of a study which surveyed more than 1,000 households, showing that 31% of participants claim to have just £250 set aside in savings, despite the recommended amount being three months' salary. These figures are made all the more concerning by research that shows the average monthly outgoings stand at £1,669, equating to just under £55 a day. Even more worryingly, a fifth of all people said they had nothing to fall back on at all, with 12% claiming to have less than £250. HSBC claimed the results were more negative than those of a similar study carried out the year before.
However, despite the evident need for people to put aside more savings, this could prove difficult for many families in the run up to Christmas, especially with food and energy bills constantly on the rise. Dedicated to providing their readers with regular money saving advice, the financial specialists at Dosh Express were quick to react to the news.
A representative shares their thoughts on the matter.
"With the high street offering all manner of discounts and deals it can be tempting to go overboard on Christmas shopping, however working out a realistic budget before you go, as well as searching for the best deals, is a good way of limiting your spend.
"The survey showed that a worrying 28% of those surveyed said they would be unable to cover their rent or mortgage if they unexpectedly lost their income. To ensure you don't find yourself in this position think about gradually building up a substantial savings pot through making small changes to your daily routine."
Dosh Express is the Honest Lender, helping you get to payday. Based in Derby, in the Midlands, the company's mission is to provide a great lending service to thousands of our happy customers and be a great place of employment for our staff. Please visit doshexpress.com to apply for a loan, and if you are approved cash is usually deposited in your account within minutes, subject to status. Dosh Express, the trading name of Dosh Express Limited, is a consumer lender offering short-term payday loans, is a member of the Consumer Credit Trade Association (CCTA), and is licenced and regulated by the Office of Fair Trading.