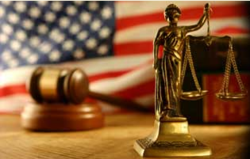 People who paid their policy, maintaining their policy obligations, deserve the compensation and the respectful treatment they are due...
Newark, NJ (PRWEB) November 23, 2012
The legal team with, McDonaldWorley.com has announced their intention to parley the recent inclusion in the best trial lawyer listing by Newsweek, to help Sandy victims being unfairly treated by their insurance companies. Recognized as one of the best in the nation, Mr. Worley, attorney with the firm, is shifting his focus to ensure families filing a damage claim receive the fair treatment they deserve when dealing with their insurer following the disaster.
For a limited time, people who suffered property loss, as a result of Hurricane Sandy, businesses that destroyed or damaged, or families who feel they are not being treated with the respect and fair treatment they deserve, are being offered a free hurricane damage legal review.
In response to being named one of the nations best litigators, Mr. Worley responded, "I really appreciate the honor, but it won't diminish my drive or determination fighting for my clients. That is what we toil for, and we will continue to fight with everything we have on their behalf."
According to the firms site, the sheer scope of damage wrought by Hurricane Sandy will likely lead to insurance companies being overwhelmed, underpaying, assessing damage incorrectly, using delay tactics and generally treating their paying customers unfairly. Similar behavior is common following large disasaters, and was seen following Hurricane Ike.
With the huge number of claims and immense payments expected, insurance companies are quick to reject damage claims in connection with Sandy destruction.
There are a number of claims typically filed following a Hurricane including:

Homeowner policy claims for wind or flood damage
Auto policy claims for flooding
Business claims for flooding and wind damage
Damage estimates, according to Yahoo Finance reporting, are that over $20 billion in claims will be submitted, far more than the insurance companies can pay. To avoid having a damage claim rejected or underpaid people are advised to contact legal representation right away. Experienced legal help, can help speed the filing and compensation process as well as ensure that one does not disappear under the mountain of filings that the insurance companies are already receiving as a result of Hurricane Sandy.
"This is such an important area for us to be focusing on right now. There are tens of thousands of people who believed that their insurance premiums protected them financially against disasters such as Sandy. We can help ensure people are treated fairly, with the respect they deserve, and help bring some relief to the nightmare and chaos the storm caused in their lives," added Mr. Worley.
Without a clear understanding of ones policy and the laws governing the industry people can end up under compensated, forgotten and abused, according to the site. "This is a time for the nation to pull together in aid of the storm victims. No one should to be left behind," added Mr. Worley.
About McDonaldWorley.com:
Declared one of America's top lawyers by Newsweek magazine. To take advantage of the special offer and get a free Sandy claim legal review, visit: http://mcdonaldworley.com/hurricane-sandy-damage-claims.htm