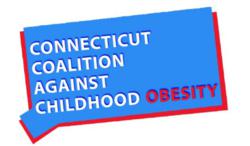 Hartford, Conn. (PRWEB) November 19, 2012
Childhood obesity is not just a national epidemic. It's an epidemic right here in Connecticut. A recent study by the Department of Public Health (DPH) found that nearly one of every six Connecticut children in kindergarten and third grade is overweight. One in seven kindergarteners and more than one in six third graders are obese.These staggering rates not only have life-long implications for children's health, but will significantly impact their performance in the classroom.
In an effort to combat Connecticut's childhood obesity epidemic and address its connection to the achievement gap, the Connecticut Coalition Against Childhood Obesity and its more than 30 member organizations across the state, are engaging leaders from government, the health sector, educational institutions, child nutrition advocacy groups and food security organizations in a dialogue to identify solutions that will reduce the state's childhood obesity rate. Today's Childhood Obesity Forum is an opportunity to jumpstart the conversation that will continue among these communities during the upcoming legislative session concerning childhood obesity and the achievement gap, and to convey the importance of reducing Connecticut's childhood obesity rate.
"Obesity, hunger and academic performance are closely linked," said Lucy Nolan, Executive Director of End Hunger Connecticut!. "We want to expand on last year's coalition work to move legislation that increased access to nutrition and physical activity in our schools," said Mary Kate Lowndes, Director of Development and Special Initiatives at the Connecticut Commission on Children.
According to The Centers for Disease Control and Prevention (CDC) any child between the ages of 2 and 19 years old with a BMI at or above the 85th percentile and below the 95th percentile is considered overweight. These children are considered obese if their BMI is at or above the 95th percentile for their age and gender.
In Connecticut, obesity rates are significantly higher in lower income community schools. The CT DPH's recent study reports that 41% of non-Hispanic black and 43% of Hispanic children were overweight or obese, compared to 27% of non-Hispanic white children. The rates of overweight or obesity were similar among boys and girls.
"Children who are battling obesity and related health issues or coming to school hungry are not and cannot be expected to perform in the classroom at the same level as children who are healthy and well-fed," said Ms. Nolan, "As a state, we need to commit to developing programs that reduce childhood obesity and providing all children with the opportunity to thrive in the classroom. Closing the obesity gap will help to resolve the achievement gap."
About Connecticut Coalition Against Childhood Obesity
The Connecticut Coalition Against Childhood Obesity was formed to combat the epidemic of childhood obesity and the urgent need to address its connection to Connecticut's educational achievement gap. The Coalition, comprised of more than 30 health advocacy organizations, stresses that the connections between better health and better academic achievement make action against childhood obesity an education as well as health imperative. To learn more, visit: http://www.ctfightobesity.org.