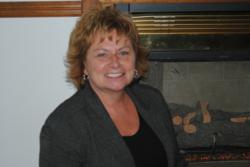 (PRWEB) November 20, 2012
Once she experienced Eagle Village first-hand, Kelly Smith couldn't help but become involved.
Smith said she knew of Eagle Village from previous years in education, having former students sent there. She knew it consisted of residential treatment but didn't realize the extent of the work done there until after moving back to Cadillac.
After getting to know some of the youth from Eagle Village and Craig Weidner, Advancement Director, during the Cadillac food distributions, Smith visited for a tour and met more of the teens in the program. Soon after, she and a group of friends from the Cadillac area decided to "adopt" a house and spend time with the girls staying there. "We try to visit at least every other month and try to hit all the major holidays. We bring gifts of yarn, coloring materials, and other acceptable items. We bring food and play games with them or do a craft project. They are always so excited and it warms my heart to hear them giggle."
Smith holds a BA in Education from Saginaw Valley State University, a Masters in Educational Leadership from Eastern Michigan; and a PhD from MSU in Educational Leadership. She was in public education for 25 years prior to coming to Baker College of Cadillac.
When asked about her reasons for accepting the invitation to join the Eagle Village board, Smith shared, "Eagle Village is a natural connection for me to share my passion and knowledge as a way to support services that make a difference for children. The type of experience that I see the residents of Eagle Village receiving renews my hope for them. Through their experience, they come to realize their own potential and that, given the right strategies and circumstances, they can move past prior experiences to become productive, successful members of society. Seeing that ray of hope in their eye is priceless."
Eagle Village is a family treatment center providing Intervention Services, Residential Treatment, Foster Care and Adoption services for all counties in Michigan. If you know of a family in crisis that may benefit from these programs contact Eagle Village at 231-832-2234 http://www.eaglevillage.org