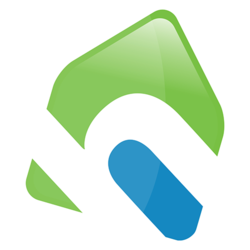 Video Profile customer ""WOW, this is beautiful, well done. It sums it all up I must say." Karate and Jiu-jitsu Club West Island
(PRWEB) November 21, 2012
Hello Neighbour is excited to announce its latest upgrade – with a new web site, social media and video profile features for even better customer promotion, contests, and new friends.
As part of their commitment to their customers, Hello Neighbour continues to adapt their products and web site to the ever-changing world of online marketing.
Hello Neighbour is now handling social media for their customers. Through the use of popular social networking sites, Hello Neighbour promotes their clients to an ever-growing group of potential customers. From creating a presence to promoting their clients on social media sites, Hello Neighbour is working to get their customers found everywhere.
Hello Neighbour is proud to announce their newest product – Business Video Profiles. Businesses can use this more personal online approach to show potential customers what they are really all about. A video profile provides the opportunity to demonstrate products and services directly to potential customers while giving them a sense of how the business operates. The videos will be available with unlimited social sharing on both the customers profile page on Hello Neighbour, and on the business' own web site.
Hello Neighbour is also pleased to announce their coupons are being distributed with Yellowpages. Hello Neighbour customers who have posted coupons are now listed throughout the Yellowpages online network, making them visible to even more potential customers.
About Hello Neighbour Network
For over 12 years, Hello Neighbour Network has been linking local businesses to local customers across Canada. With over 10,000 subscribers, Hello Neighbour is dedicated to helping drive more customers to small and medium sized businesses. Hello Neighbour helps local businesses grow within their neighbourhood and beyond, while maintaining a focus on the local community. http://www.helloneighbour.com.
Hello Neighbour welcomes St-Charles Chiropractic Clinic, Batteries Expert, Ulsan Hyundai, Toilettage Coquetterie Canine, Subaru des Sources DDO and Domino's Pizza to their website this month. Find, Save and Learn, with Hello Neighbour.