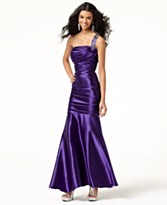 (PRWEB) November 19, 2012
Retail strategies have been published by Closeout Explosion, a New York export business that counts many Nigerian resellers as clients. The NY wholesale business supplies brand name designer dresses, suits, shoes, and handbags to retail shops located throughout Nigeria, including Abuja, Lagos, and Port Harcourt. Donny Lowy has published a list of innovative strategies that can help Nigerian clothing vendors maximize their sales by learning how to upsell their customers.
"Having the ability to upsell your customers in a win-win approach requires that you know what kind of merchandise they buy, being able to determine when to offer them your products, and understanding what the optimal prices for your goods should be. Whether you are selling Tahari office suits from a boutique located in the Palms Shopping Mall in Lagos or have dress store on Independence Avenue in Abuja, you need to have a clear customer profile for your clients. Besides having a great selection of wholesale brand name merchandise, this retail strategy can help you differentiate your business from your competition, while building your profits," said Donny Lowy, who is the CEO of CloseoutExplosion.com
The reason why upselling is so important is because it allows a business to make more money while working with its existing customer base. These strategies are effective at all levels of the retail chain provided that the seller and buyer enjoy mutually beneficial results from their transactions. While Nigeria offers a very strong fashion market base, the competition is also very strong. Malls like the Tinapa City Resort Emporiums in Calabar, and the Polo Park Mall in Enugu, are full of savvy outlets competing for the same sophisticated client base.
Closeout Explosion reviews this important concept and offers tips such as:
-Factors That Will Determine If You Have The Right Merchandise That You Need To Upsell
-Tips On How To Persuade Shoppers To Spend More While Visiting Your Store
-The Importance Of Having A Genuine Reason When Offering Merchandise To Your Customers
"One of the most important factors in having a successful dress wear shop, especially in a place like Nigeria where relationships are often the basis for doing business, is having a strong level of trust that will allow a seller to demonstrate the benefits to her buyer as to why she should purchase additional items," remarked Donny, who also exports designer closeouts to other African markets, including to Botswana, Kenya, Namibia, and Zambia.
Closeout Explosion offers below wholesale deals on a variety of overstock department store pallets and liquidation shelf pulls. Among the brands that are carried in the Brooklyn warehouse are Jones New York, Guess, BCBG, Kenneth Cole, Calvin Klein, and Kasper.