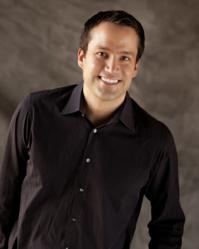 Scottsdale, AZ (PRWEB) November 27, 2012
Cosmetic and General Dentist, Matthew Nelson, DDS of Southtown Dental Care in Scottsdale, has announced the launch of a new, patient-focused website. The website contains many interactive features including educational videos and a wealth of information regarding oral health. The website utilizes extensive search engine optimization techniques to reach patients and local consumers who are searching for relevant information about cosmetic dentistry services including teeth whitening, porcelain veneers, and crowns.
"I really wanted to have an interactive website for people to search online to educate people on a large variety of dental problems and what the latest dental treatments and solutions are. People can find out about: oral pathology, dental implants, bridges, dentures, white fillings, all porcelain crowns, porcelain veneers, the connection of gum disease to heart disease, strokes, and other medical conditions, and what the latest gum therapies are," said Dr. Nelson. In addition, the office has extended hours to include Saturdays and late Wednesdays until 7pm. "I really wanted to make our services convenient to those who can't take time off work by extending our hours."
Current and prospective patients now have access to educational videos, before and after photos of dental procedures, and other informative content when they visit the website. Patients can also make appointments directly on the website as well.
Some of Dr. Nelsons' services include:
Porcelain Veneers
Porcelain Crowns
White Fillings
Periodontal Treatment
General treatment including teeth cleanings
Dr. Nelson is also utilizing his website to educate the community on the importance of oral health and how it relates to overall body health. The website includes a links to the office Facebook and Twitter pages that include the latest oral health information.
About Southtown Dental Care:
Dr. Matthew Nelson comes from a long line of Dentists; he is the fifth person in his family to graduate from dental school. Dr. Nelson loves staying up to date on the latest techniques in the dental field. He has always been a strong believer in using continuing education to ensure that he provides his patients the highest quality care. He takes more than double the yearly required amount of continuing education classes. His primary focuses have been cosmetic techniques, minimally invasive preventative dentistry, and ways to minimize patient discomfort. Dr. Nelson provides the highest quality of dental care to his patients. Offering a full-service dental office, Dr. Nelson and his team provide the residents of Scottsdale with preventative services including cleanings and various cosmetic services including teeth whitening, porcelain veneeers, and porcelain crowns . For more information about Dr. Nelson and Southtown Dental Care please visit their website at southtowndentalcare.com.