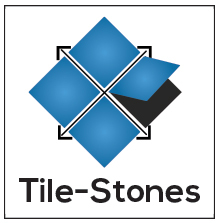 We want to do our part to help our friends that have been affected by Hurricane Sandy
Santa Ana, CA (PRWEB) November 20, 2012
A local tile company announced today that it will donate a portion of its sales to the Red Cross in order to aid the recovery efforts of the devastation caused by Hurricane Sandy.
Tile-Stones.com will donate ten cents for every square foot of tile sold from now until the end of the year to the Red Cross. In addition, they will also be giving away tote bags online for a donation amount of your choosing. One hundred percent of funds collected from the tote bags will go to the Red Cross and the shipping is free.
"Many of our customers are from the East Coast and we have built close relationships with them," said a Tile-Stones.com representative. "We want to do our part to help our friends that have been affected by Hurricane Sandy."
The company will also be running a promotion in early 2013 where those buying tile to rebuild their homes destroyed by Hurricane Sandy will receive a significant discount on their order.
Tile-Stones.com has a history of helping those in need; last year it donated to Hands Together, an early childhood education day care center dedicated to providing service for low income families.
Tile-Stones.com, a Pacific Landmark company, is a Southern California based tile and stone outlet. Dedicated to providing customers with the most positive tile buying experience, it is committed to excellent customer service through its knowledgeable sales personnel. Tile-Stones.com strives to provide the highest quality products at the lowest prices, guaranteed. For more information, please visit http://www.Tile-Stones.com.
Contact- To learn more about this donation program, please contact:
Ray Hashemi
415 Terminal St
Santa Ana, CA 92701
Office: 1-877-558-8484 Fax: 1-714-973-7993