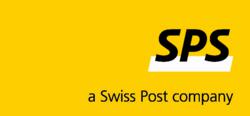 DYCD is delighted to partner with Swiss Post Solutions to help our young people develop the skills and attitudes they need to succeed in the long term.
New York, NY (PRWEB) November 20, 2012
As part of its commitment to corporate citizenship, SPS formed a relationship with the Department of Youth and Community Development (DYCD) of New York City in order to provide opportunities for youth who are struggling to enter the marketplace. By offering a highly structured internship program that is heavily weighted on the development of leadership and work-readiness skills, these young adults are given the skills, coaching and mentoring needed to deliver excellence in customer service in mailroom operations, records management facilities, receptionist services environments, and document production centers. These skills can help them build up their expertise and find jobs at any point in their careers.
Ritchy Belimaire, an SPS intern, was a victim of the 2010 hurricane in Haiti prior to his move to New York. He was struggling to find work without access to transcripts from his collapsed school when he learned about the DYCD and the opportunity with SPS. "Swiss Post Solutions makes sure you are prepared and trained at what you are doing. They want you to be your best," said Belimaire.
The DYCD spearheads this intern program with the help of dozens of organizations and is pleased with the approach taken by Swiss Post Solutions. "DYCD is delighted to partner with Swiss Post Solutions to help our young people develop the skills and attitudes they need to succeed in the long term," said Marlowe Paraiso, Director of DYCD's Young Adult Internship Program. "SPS demonstrates their commitment to this program by dedicating an executive career coach to each intern, helping instill a sense of responsibility and pride in their work that will serve them well in the future."
"I learned how to interview, how to articulate my value, and how to be a role model contributor," stated Roderick Osbourne, another SPS intern. "We were not educated in these ways before."
Swiss Post Solutions conducts the Intern Program twice a year and accepts 10-12 interns per session.
About Swiss Post Solutions
Swiss Post Solutions is a leading provider of solutions for document processing services and the strategic outsourcing of business processes within document and customer management. As a division of Swiss Post and headquartered in Zurich, Switzerland, SPS employs approximately 6,400 people serving corporate customers in 15 countries.
Within North America, SPS is a provider of local, regional and national outsourcing and digitization solutions, offering a comprehensive suite of services for support functions including mail, document scanning and processing, records, copy/print, reception, IT, call center/switchboard, data entry/word processing, accounts payable/receivable, check and order processing, and more. The company has corporate offices in New York City (North American headquarters), Los Angeles, San Francisco, Chicago, Toronto, and Washington, DC, and secure document processing centers in Long Island City and Toronto.