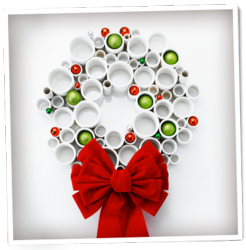 Nail the perfect gift for everyone on your list - from your weird uncle to hard-to-impress coworkers - with one stop at your local hardware store.
Lenexa, Kansas (PRWEB) November 20, 2012
So many people on your holiday shopping list, but so little time. With these projects you'll want to make time. And, maybe even a duct tape wallet or two. Check out these creative ideas, all using items you can pick up at your local hardware store. From weird uncles and hard-to-please spouses, to even-harder-to-impress coworkers, there is something to please everyone on your list.
*Note: For complete step-by-step instructions and photos of all of these HoliDIY projects, visit WestlakeHardware.com/HoliDIY.
For a Weird Uncle –

For Him –

For Her –

For Co-Workers –
For Yourself –
And, if you find that your crafting get-up-and-go has got-up-and-went this year, there's always time to stop by your local Westlake Hardware store for a last-minute gift that is sure to be useful and appreciated by anyone on your list.
Westlake Ace Hardware was founded in 1905 and today operates 85 neighborhood hardware stores in Missouri, Kansas, Nebraska, Iowa, Oklahoma, Texas and New Mexico. Westlake is the largest member of the Ace Hardware Cooperative, giving the company access to over 70,000 items. Westlake product categories include traditional hardware categories such as fasteners, tools, plumbing and electric supplies and paint. Westlake also offers a wide range of lawn and garden products and operates large Garden Centers adjacent to many of its stores. For more information, please visit westlakehardware.com.