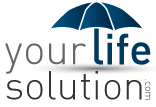 As an independent agent, my goal should be to give consumers the most information. This is what is supposed to separate me from the captive agents. It is especially advantageous to do so since users can't get this information on Primerica.com
Chicago, IL (PRWEB) November 20, 2012
YourLifeSolution, a service which provides instant online insurance quotes, has decided to add Primerica life insurance quotes to their quote engine. The decision to do this was based on the reluctance of Primerica to openly publish this information online. "Why sit through a two hour presentation about Primerica life insurance and selling life insurance for Primerica, when you can just view their rates on YourLifeSolution.com? Primerica.com has never, and likely will never display this information", said Eric Smith, the founder of YourLifeSolution.com. The founder of the website believes that doing this will create an impression in consumers that his service wants to be as transparent and objective as possible.
Primerica life insurance quotes were just added to YourLifeSolution.com this week. "I rarely see Primerica show up close to the more competitive carriers such as ING, North American, SBLI and Prudential, but I realize I should have been publishing Primerica's life insurance quotes all along. As an independent agent, my goal should be to give consumers the most information. This is what is supposed to separate me from the captive agents. It is especially advantageous to do so since users can't get this information on Primerica.com", said Eric Smith.
Primerica's life insurance quotes can be viewed without entering any personal information on YourLifeSolution.com. "If Primerica is in the top 20 rates, it will be displayed, if it isn't it simply will not be shown within the quote engine. If more independent agents do this, it may very well force Primerica to display their quotes on Primerica.com", said Eric Smith.
YourLifeSolution.com intends to further the transparency of their service in the future by creating a way to compare whole life insurance policies within the website so users can see first hand the difference of term life insurance versus whole life insurance.
Visit YourLifeSolution.com for more information.