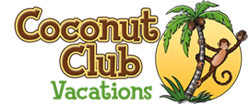 Las Vegas, Nevada (PRWEB) November 19, 2012
Coconut Club Vacations is a premiere vacation club that specializes in providing the highest luxury vacations for less, and is now also experiencing the honor of philanthropic recognition through the Shriners organization. Coconut Club Vacations is generally known for their travel deals, but this holiday season they are recognized for their generous acts. The Shriners has given the honor of the Gold Book Certificate to Coconut Club Vacations to recognize the contributions that were made by this company throughout the year of 2012.
Coconut Club Vacations generously donates to several causes throughout the year, but one dear to this company's heart is the Shriners organization. This is a non-profit group that is responsible for changing underprivileged children's lives every year. There are currently 22 non-profit children's hospitals located all across North America that assist children that have been burned, have cleft palates, or even those children with orthopedic conditions. Every donation to the Shriners organization goes toward the hospitals, and the care of the children.
The Shriner's Hospitals for Children are for needy adolescents from the ages of 1 to 18. Families with children in need can come to the hospital without fear of being turned away for inability to pay. Every service provided by the hospital is funded by donations so that children can receive the best care possible, whether their family has the money or not. This is why doctors consistently donate their time and services to these hospitals, and businesses like Coconut Club Vacations make monetary donations.
Coconut Club Vacations is being awarded the Gold Book Certificate for all of the charitable donations they have provided over all of 2012. This also displays Coconut Club Vacations in the Gold Book Program which is located in the hospital lobby in St. Louis. This is a great honor that this travel club takes very seriously, and is very proud of. Coconut Club Vacations is just happy to donate to such a worthy cause that is a needed force in the lives of underprivileged children.
Coconut Club Vacations provides high quality vacations for a fraction of the price, and is well known for their strict standards of customer service. Few know the amount of charitable activity that this premiere travel club actually takes part in. Thanks to efforts from people and businesses like Coconut Club Vacations, non-profit charities are continuing to make a difference in the lives of those that need it most.
Coconut Club Vacations:
Phone: 877-309-3048
Fax: 877-572-0205
Website: http://www.coconutclubvacations.com