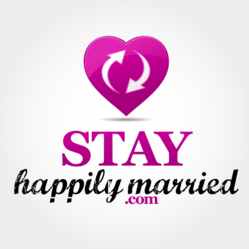 Getting back to a place of balance can be really helpful.
Charlotte, North Carolina (PRWEB) November 21, 2012
Nearly one in ten Americans lives with a disability, and many of them are children. The stresses inherent to parenting are magnified in situations like these, and statistics suggest that parents of special needs children are far more likely to divorce than those without them.
Psychologist Barbara Lowe-Greenlee knows why.
"Being a good parent does not equal being a good spouse," says Greenlee, who works with special-needs families in North Carolina. Her practice, Greenlee Psychological and Support Services, focuses on providing families with the guidance and inspiration they need to overcome obstacles and thrive despite challenges.
In an exclusive interview with Anna Riley, who works with Charlotte divorce lawyers out of Rosen Law Firm, Greenlee outlined several strategies parents of special-needs kids can use to maintain a stable home environment without giving up their spousal relationships.
"Getting back to a place of balance can be really helpful. Then just thinking about the marriage, taking a little time for the relationship [and] remembering that parenting children, whether they have special needs or disabilities or not, is not a marathon," says Greenlee.
Kids with special needs benefit more from a cooperative two-parent household, where both parents understand the child's disorder and work together to create a harmonious living environment. Misunderstandings and miscommunications about a child's disability can create an emotional stir that can land couples in divorce court--and that's bad for kids' emotional well-being. According to Greenlee, two-way parental support is vital to maintaining a healthy relationship.
"These parents are some of the most committed people that you'll ever see, and if we could just tweak some of that commitment—reorient it back—just kind-of with that reminder that we need to put marriage on the priority list, the marriage can become even stronger," says Greenlee.
Greenlee's strategies include using outside support sources through friends, advocacy groups and support groups. Understanding the needs that are specific to a child's disability can lay the foundation for a healthy parental and spousal relationship.
Rosen Law Firm's weekly podcast on StayHappilyMarried.com features local and national professionals who help listeners understand the challenges of today's marriage and focuses on strategic solutions to everyday problems. Recent episodes include "Please Understand Me: Managing ADHD within a Marriage" and "1,000 Places to Fight before You Die: Vacation for Couples."
About Rosen Law Firm
With offices in Charlotte, Raleigh and Chapel Hill, Rosen Law Firm uses innovative technology to connect with clients, stay accessible and manage cases. The divorce lawyers at Rosen Law Firm represent clients dealing with custody disputes, separation agreements, alimony, property distribution and domestic violence relief.