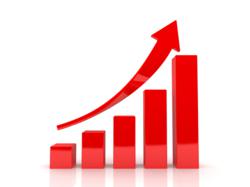 Each year we ratchet up our affiliate recruiting, messaging, and excitement building.
(PRWEB) November 19, 2012
Experience Advertising, Inc., a leading affiliate marketing agency, has released their 2012 Black Friday and Cyber Monday affiliate program promotions. Experience Advertising represents ecommerce retailers of all types via the major affiliate networks such as: Commission Junction, Linkshare, Google Network, and Shareasale. Each year, online retailers are marketing promotions through their affiliate programs to increase sales and exposure. Experience Advertising is spearheading the messaging and promotion of their clients' Black Friday and Cyber Monday affiliate deals and promotions.
The Friday after Thanksgiving kicks off an avalanche of online shopping deals from the major retailers and smaller ecommerce websites. The following Monday is the biggest online shopping day of the year as consumers head to their computers to begin searching for amazing holiday shopping deals. Cyber Monday, as the day is called, occurs this year on November 26th and is already predicted to be a robust sales event for the ecommerce industry. Evan Weber, CEO of Experience Advertising, stated, "Each year we ratchet up our affiliate recruiting, messaging, and excitement building. We run the most affiliate contests in the industry and affiliates know that we reward their efforts and make it fun and exciting. We also produce helpful online marketing articles and tutorials on how to best take advantage of the holiday shopping season with affiliate marketing."
Experience Advertising is an online marketing agency specializing in increasing online website traffic and sales through channels such as: affiliate marketing, search engine marketing, social media marketing, Facebook advertising, conversion rate optimization, retargeting, sweepstakes/contests, and web design. Experience Advertising is leading the way in the affiliate marketing industry by leveraging the performance marketing channel to the fullest extend for their clients.