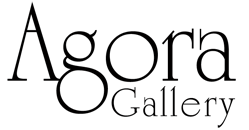 New York, NY (PRWEB) November 20, 2012
A new solo exhibition celebrating the work of American nature photographer Robert Oelman will be on view at Agora Gallery, 530 West 25th Street, from November 27th through December 18th. (Reception: Thursday, November 29th, from 6 to 8 PM.) In Treasures of the Amazon Rainforest, Oelman captures the diverse and unique life forms and landscapes of the South American rainforest, offering the viewer an impressive attention to detail and an eye for the spectacular contrasts in color, texture, and form that life in this part of the world has to offer.
With an extensive background in clinical psychology and experimental psychotherapies, Oelman blends the artistic and scientific in the way in which he approaches photography. Working with entomologists at the Smithsonian Institute, the National University in Bogota, and the University del Valle in Cali, he travels to remote rainforests in Colombia, Ecuador and Peru to find and photograph some of the most exotic insects in the world — many of which have never been photographed before. In conjunction with this project, he has developed new techniques in live insect macrophotography, where he captures large habitat-type images using a combination of complex panoramic and high dynamic range techniques, resulting in expansive and detailed 180 degree views.
Yet Oelman's photographs are far from simply a systematic recording of creatures unknown and unseen and which are thus a curiosity. While the photographs are meticulous and detailed enough to be studied, they also serve as so much more. In the end, Oelman brings a strong artistic sensibility to his work, framing each subject in masterful compositions that emphasize all the beauty and harmony to be found in the natural forms that surround us. This serves as a strong and important reminder of the hidden treasures yet to be discovered in the world and the importance of preserving the open and undeveloped spaces that remain.
Robert Oelman has lived in Colombia since 1994 and currently lives and works outside of Cali in the Farallones Mountains.
Exhibition Dates: November 27, 2012 – December 18, 2012
Reception: Thursday, November 29, 2012, 6-8 pm
Gallery Location: Agora Gallery, 530 West 25th St, New York City
Gallery Hours: Tues – Sat, 11a.m. - 6 p.m.
Event URL: http://www.agora-gallery.com/artistpage/Robert_Oelman.aspx
About Agora Gallery
Agora Gallery is a fine art gallery, established in 1984 and located in the heart of New York City's Chelsea art galleries district. It is famous for showcasing a spectacular array of talented artists from around the world and around the corner, while providing quality and original art to collectors. Exhibitions are usually group exhibits, presenting the work of a number of artists, but sometimes solo exhibitions focus on the work of one particular artist. The gallery publishes ARTisSpectrum Magazine, a bi-annual magazine that is distributed to museums, galleries, art institutions and art schools around the world. It provides artists, collectors, museums, galleries, art organizations and enthusiasts with access to the work of international talented artists as well as feature articles, reviews and interviews. Agora Gallery is the proud sponsor of ARTmine, one of the most comprehensive resources available worldwide to view and purchase fine art. The gallery also runs Agora Gallery Blog, a blog designed to provide helpful information and advice for artists while providing a forum for artists to help one another by sharing their experiences and thoughts. You're also invited to visit the Agora Gallery Facebook page or follow us on Twitter.