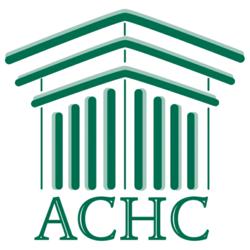 Raleigh, NC (PRWEB) November 21, 2012
The Accreditation Commission for Health Care, Inc. (ACHC) is proud to announce that SleepMed Therapies, Inc. has been approved for renewal accreditation with ACHC. Headquartered in Columbia, S.C., SleepMed Therapies conducted over 80,000 sleep studies last year, making it the largest private sleep diagnostics and ambulatory EEG provider in the nation.
SleepMed Therapies has maintained compliance with ACHC's DMEPOS standards for nearly a decade and has been accredited under the Sleep Lab program since 2009. Tim Safley, Director of DMEPOS, Rx and Sleep at ACHC, lauded SleepMed's achievement and stated "SleepMed Therapies is one of the great providers of respiratory and sleep studies in the United States. They consistently demonstrate the highest level of compliance to national standards and we are pleased to award such a committed and successful organization another cycle of accreditation."
Nancy Foote, Director of Compliance for SleepMed Therapies, Inc., added "ACHC has accredited SleepMed Therapies for nearly 10 years. The team at ACHC has been very professional, friendly, and always willing to help with our needs or questions. I would recommend them highly to anyone who is looking for an accreditation company for DME or Sleep Labs."
ACHC is a not-for-profit organization that has stood as a symbol of quality and excellence since 1986. They are ISO 9001:2008 certified and have CMS Deeming Authority for Home Health, Hospice and DMEPOS. ACHC is the provider's choice for accreditation because of personal account managers, relevant and realistic standards, competitive pricing and a friendly, consultative approach to accreditation. Accreditation by ACHC reflects an organization's dedication and commitment to meeting standards that facilitate a higher level of performance and patient care.
For more information on ACHC's accreditation programs, or to download free accreditation standards, please visit http://www.ACHC.org or contact them at customerservice(at)achc(dot)org or 855-937-2242.