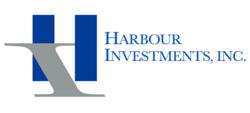 Our advisor model and experienced staff enables us to provide the flexibility for which so many registered investment advisors are looking
Madison, WI (PRWEB) November 26, 2012
Harbour Investments, Inc., a Madison, Wisconsin based independent broker dealer and registered investment advisor, is pleased to announce that Harbour has been featured in a recent national magazine article.
Harbour was founded in January 1987 by President and CEO, Nick W. Sondel. Nick Sondel's vision was to create a full-service broker dealer that would provide outstanding, personalized service for their representatives. Harbour is committed to a focus on relationships designed to allow representatives to have a permanent home in the industry. Now, 25 years later, Harbour remains rooted in the same Midwestern values that are the foundation for their success. The Investment Advisor Magazine article solidifies Harbour's belief that it truly is set apart from other broker dealers. "We are excited that Investment Advisor Magazine was able to distribute our unique story to the industry" said Mr. Sondel.
Part of Harbour's unique story stems from its "hybrid" model. Staying true to its independence, Harbour allows its investment advisor representatives to choose from using Harbour's Registered Investment Advisor, or operating their own registered investment advisor outside of Harbour's RIA. Mr. Richard O'Leary, Vice President and Chief Compliance Officer adds the following, "Our advisor model and experienced staff enables us to provide the flexibility for which so many registered investment advisors are looking".
The December 2012 issue article can be found by going to the online magazine of Investment Advisor.
About Harbour
Harbour Investments, Inc., ("Harbour") is an independent broker dealer and registered investment advisor with over 200 representatives in 12 states and is registered in all 50 states. Harbour is known nationally as two-time winner and four-time runner up of Investment Advisor Magazine's prestigious Division 1 Broker Dealer of the Year Award. Additionally, Harbour is a knowledgeable outside RIA friendly firm. Member FINRA/SIPC.
For more information please visit our website http://www.harbourinv.com.