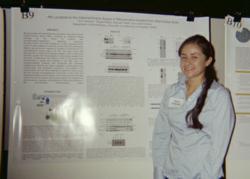 "As student athletes they understand that school always comes first in front of sports and martial arts."
- Devon Delbrugge
Elkridge, MD (PRWEB) November 19, 2012
Crazy 88 Brazilian Jiu-Jitsu is now officially picking up from Clemens Crossing Elementary School in Columbia, MD.
Crazy 88 Brazilian Jiu-Jitsu is a professional Mixed Martial Arts facility located in Elkridge MD representing the Team Lloyd Irvin association. Team Lloyd Irvin is renowned in the martial arts world for having one of the top kids teams in the world. The kids team won the World Championship title in 2010 along with the Kids Pan American title in 2011.
However, the focus of the After School program is not solely on competitive success. The Elkridge, MD martial arts school has kids of all ages practicing Brazilian Jiu-Jitsu, a powerful grappling style, and Muay Thai Kickboxing, to gain effective self defense and build confidence in all its students.
One of the instructors Devon Delbrugge said, "The kids always focus on their homework first and then partake in the after school program class. As student athletes they understand that school always comes first in front of sports and martial arts."
The program will consist of transporting children from school, teaching them life success skills, and helping them with their homework. Upon finishing the schoolwork, the children will be involved in the martial arts classes which will assist their self-discipline as well as physical fitness.
Crazy 88 Brazilian Jiu-Jitsu is located in Elkridge, MD. You can find more information at http://baltimoremixedmartialarts.com/kids-martial-arts/.
Clemens Crossing Elementary School is located at 10320 Quarterstaff Road, Columbia, MD 21044. It is rated 10 out of 10 by GreatSchools.org and is one of the top elementary schools in Howard County.