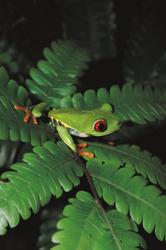 HELENA, Ala. (PRWEB) November 20, 2012
Modern explorers can walk stone paths once used by infamous pirates and hike through jungles populated by a wealth of birdlife all while taking advantage of a $500 per couple air credit on 2013 Panama tour departures offered by International Expeditions, a pioneer of authentic and engaging ecotourism. Panama offers travelers a distinct blend of wildlife, indigenous culture, colonial occupation and pirate history with a dash of "Americanization" which makes the country extremely traveler-friendly.
International Expeditions' new nine-day Panama adventure combines wildlife, local culture and cuisine during hikes and water excursions through this country's verdant jungles. Under the guidance of accomplished local guides, IE guests enjoy an immersive look not only at the abundant wildlife but also at the inner-workings of the famed Panama Canal. Highlighting IE's journey is a partial passage through the Panama Canal's "Culebra" Cut, an eight-mile channel through solid rock, along with a behind-the-scenes look at the Canal's operation.
With a privileged location between two vast continents and oceans, Panama funnels millions of birds along their migratory path each year and plays host to jewel-like frogs and primates. Nature enthusiasts can search the rainforests of Soberanía National Park, the Chagres River and the Smithsonian's Barro Colorado Island and Galeta Laboratory for such species as the endemic red-naped or Geoffrey's tamarins, howler monkeys, tanagers and more.
Other Panama tour highlights include traveling on the Panama Railroad, which dates back to 1850, visiting an Embera village and a walking tour of Casco Viejo, the first European settlement on the Pacific coast of the Americas. Plus, traveling "foodies" will savor an exclusive sunset meal at the International Miraflores Restaurant overlooking the Miraflores Locks — a Fodor's Top 5 Panama dining experience.
Guests may use their $500 per couple air credit on small-group Panama tours departing January 12, February 9, March 9 and December 21, 2013. Prices start at $3,998, and include accommodations, excursions, most meals, naturalist guides, all transfers, and tips to drivers, porters and waiters for included meals.
For more information or a brochure on 2013 journeys, call International Expeditions at 1-800-234-9620 or visit http://www.IEtravel.com.
Celebrating 33 years of nature travel, International Expeditions specializes in small-group journeys to Earth's most exhilarating destinations. A pioneer of environmentally responsible travel, IE is committed to preserving natural habitats and improving the welfare of the people and communities it visits. International Expeditions has been named to Travel + Leisure's list of "World's Best" tour operators & safari outfitters for seven years and to National Geographic ADVENTURE magazine's list of "Best Adventure Travel Companies on Earth."