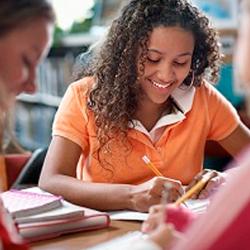 SEATTLE, Washington (PRWEB) November 21, 2012
Best in Class Education Center specializes in helping students maximize their educational opportunities with our education franchise. As college application deadlines approach, the company is noticing an influx of students seeking assistance with completing applications.
Applying for college is an exciting, but stressful time for many students as they balance school work, extracurricular activities and ensuring that all the important elements of their applications are complete. To alleviate some of the stress, Best in Class recommends that students plan ahead and make sure that all portions of their applications are complete before submission. There are several important areas of the application that students should keep in mind.
One of the most important is the deadline for the college application. If students are applying to more than one college, they may have to keep track of several deadlines. To ensure that all deadlines are met ahead of time, Best in Class recommends that students invest in a planner and use it to keep track of important dates. Students should stay well ahead of admission deadlines to avoid any possible postal or administrative delays. Even if a student's application is perfect otherwise, if it is received after the deadline, it is highly unlikely that it will be considered.
Another important part of the college application is students' SAT and/or ACT scores. Students should plan to take these tests ahead of time and ensure that their scores will be sent in on time with their application. Good grades on these standardized tests can make a big difference on a student's application by showing colleges how well students can apply the skills and knowledge they have gained from school. Best in Class provides test preparation courses to help increase a student's familiarity with the materials and improve test scores.
Other than a student's standardized test scores and high school grades, another crucial area that reviewers consider is the personal statement. The personal statement, or essay portion, of the application will allow students to demonstrate their character and strengths beyond their academic performance. Best in Class recommends that students take the time to carefully revise their essays and personal statements to ensure that their writing reflects the qualities they wish to communicate.
If letters of recommendations are required as a part of the college application, students should make sure that they turn in their requests to their teachers or other references in advance. Teachers may have many requests from other students as well, so it is important that they are given enough time and notice to write an effective letter of recommendation.
Finally, seniors may want to choose easy classes to coast through their final year of school, but Best in Class recommends that they continue to challenge themselves through the end of their senior year. While final grades will not be available to a college before admissions choices are made, colleges may still see the classes students choose to take, which may affect their impression on a students' academic abilities and ambition.
Applying for college can be a stressful time, but students can stay on top by planning ahead to give themselves plenty of time to complete their applications. Best in Class Education Center can also help by providing college application assistance and private tutoring to help improve a student's application.
Best in Class Education Center has centers in California, Maryland, Oregon and Washington. In addition to their college preparation experience, the centers also provide classes for younger students and tutoring in a variety of subjects. For more information on Best in Class Education, visit its website at http://bestinclasseducation.com/ or call 1.888.683.8108.