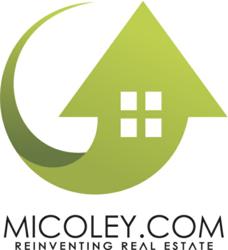 Green Bay, WI (PRWEB) November 20, 2012
Winter is upon us and while historically this is not considered a popular time to sell or buy Real Estate, online auctions are not only changing the way Real Estate transactions are handled, but when they take place. And with the economy continuing to show slow, but steady improvement, people are anxious to sell and buy properties NOW - using online auctions to accomplish that, no matter the date on the calendar. To help move properties during the cold winter months, Micoley.com has lined up several auctions.
One of the current auctions features properties that will be on sale for a limited time only. Sellers for the November 30th Sales Event properties will negotiate aggressively on all properties available during the sale. Some properties are discounted up to 65% off the list price. The December 15th and January 19th Auction Events feature combined, over 100 properties, all priced at ready-to-sell deals. These properties are expected to move quickly, making time of the essence for buyers who are looking for the best Real Estate deals around. Most importantly, with online auctions such as Micoley.com, properties are available to be purchased prior to the sale date, which is a great benefit to those with schedules that are very busy. Properties in all three sales include commercial, condo, mixed-use, residential, and vacant land.
Online property auctions give buyers a chance to explore a wide range of properties within a very short amount of time, while still obtaining all the necessary information and conducting one's due diligence. Highly trained Micoley.com staff is available to help during every step of the auction and buying process. Savvy buyers can also use property auctions online to get great deals on properties that not only suit their tastes and needs, but also allows them to purchase properties that they might not afford otherwise. These benefits make an online property auction one of the best places for buyers and investors to start looking.
For commercial developers or investors, there are many types of properties available ranging from undeveloped land zoned for commercial use; retail centers; big box stores; office parks; restaurants; commercial office buildings; and large warehouses. With online auction firms, buyers are able to search for properties across the entire nation, rather than seeking a local Real Estate agent in each city they may be interested in.
Because of the excitement and fast-paced nature of online auctions, buyers may be tempted to act quickly. Buyers are always encouraged to do their due diligence and thoroughly investigate their potential investment before going through with the purchase. Conducting one's due diligence includes reading the contract in full; physically visiting the property or having a third party inspect it; obtain knowledge on the property's local area and market. If the property is multi-family or rental property, acquiring rental history and vacancy reports is highly recommended.
For those new and experienced, Micoley.com's trained staff of auction professionals are available to answer all auctions questions and inquiries. For all questions, to register, obtain property information and to bid on properties, simply visit http://www.micoley.com to "live chat" with an Auction Professional or call 1-866-378-2382.
Micoley.com, located in Green Bay, WI, is a Real Estate marketing firm specializing in bank-owned properties throughout the United States. Their unique approach to Real Estate sales is executed through customized marketing programs and project focused auction plans, customized for each of their unique clients. Be sure to visit their website for future Auctions and Sales Event information, as inventory changes daily.