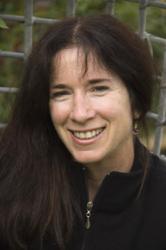 Travel-Intel covers travel in all its colors, from the news of the day to the quirks of the day.
San Francisco, CA (PRWEB) November 20, 2012
A new survey by TripAdvisor shows where Americans plan to be for Thanksgiving this year – on the road or in the air. How are they getting where they are going? Thirty-eight percent will be squeezing into airplanes while 58 percent will take their chances with the road, according to the latest from Travel-Intel.
Similarly, other surveys show that more Americans will be traveling for Thanksgiving rather than Christmas this year, possibly because the cost for travel over the November holiday is less than the cost for traveling during Christmas.
Travel-Intel, a division of Tours.com, monitors the travel industry with weekly newsletters on trends, news and updates about the travel industry sent to a permission-based database of more than 100,000 travel agents in the U.S. and Canada.
Travel-Intel's latest issue, November 15, also features insights on how various regions of the world are positioning themselves for tourism in an incredibly shrinking universe and how the travel people purchase will have more to do with interactive television than any other medium.
Also of note in this issue of Travel-Intel: Nicaragua. The once beleaguered Central American country is opening its first luxury boutique hotel on the scenic Emerald Coast and preparing to get in the game of welcoming travelers and jet-setters with a line-up of new products and places. Mukul Resort & Spa opens in February as part of the Kurtz-Ahlers collection.
Finally, Travel-Intel checks out tours that follow the footsteps of Alexander the Great through Greece and Turkey led by scholars of the antiquities with Peter Sommer Travels. It also profiles what is to be the world's tallest hotel to some and the tower of doom to others in North Korea's latest venture to open next year.
For those looking for what may be the most brag-worthy vacation in Washington D.C., Travel-Intel features the details of the ultimate inauguration package. The $100,000 four-day hotel package happens at the Fairmont Georgetown and includes a full secret service entourage so any family can feel like the First Family.
Although Travel-Intel is direct-mailed, current features and archives can be viewed at http://www.travel-intel.com.
"We cover travel in all its colors, from the news of the day to the quirks of the day," says Lark Ellen Gould, content director for Travel-Intel and Tours.com. "Travel-Intel comes out weekly now to keep both those who sell travel and those who are looking to travel up on current trends and deals with an informative and entertaining read."
Travel-Intel brings in first-hand stories from all over the globe, reporting from international conferences and destinations and talking to the brand managers at the helm of the industry.
Gould, a veteran travel journalist who has been covering the travel industry for more than 20 years, puts her incisive perspective into the weekly publication, with features and news updates on the 1st and 15th of each month. These issues are complemented by the Travel-Intel "packages" publication during the between weeks that detail great deals to be found worldwide at hotels and resort locations, all sent to more than 100,000 travel agent subscribers in the U.S. and Canada, before posting on Tours.com.
Tours.com is the worldwide directory of travel. As the most comprehensive tour and travel directory out there Tours.com has been operating since 1995 with a deep and searchable database of tours and tour companies according to company, region and experience. It features more than 8,000 tour companies around the world. It is also a one-stop resource for visa information, important phone numbers for travelers, regional experts, and travel agents certified with in-depth knowledge in their chosen areas.