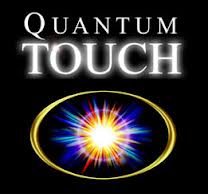 "Anyone can learn to see and perceive the subtle energies of life."
Santa Monica, CA (PRWEB) November 19, 2012
"Seeing and Perceiving Energy" is a special class Quantum-Touch designed to add value to their community and to give people a way to expand their energy abilities. This free webinar series was also developed to help people enhance their higher sensory perception abilities. People will be taught simple yet powerful techniques to deepen their energy abilities and to tune into different energy frequencies. As Deborah Gair, one of Quantum-Touch's Advanced Level Instructors and instructor of the course puts it," Everyone has a natural ability and this natural ability can very much be fine tuned and honed in so that anyone can learn to see and perceive the subtle energies of life."
Getting access to this important new webinar is simple. Those interested just need to go to the the website below and enter their first and last name and an email address. Once this is completed they will have instant access to the three webinars in the series.In her first webinar, Deborah shares a powerful technique she learned from an old wise man that helps people open their third-eye. Deborah says,"After learning this very special technique, it was so powerful that I have been using it everyday for the last 7 years."
To learn more about this transformational webinar, please click the link below: http://seeingandperceiving.kajabi.com/fe/32100-video-1
ABOUT QUANTUM-TOUCH, INC.
Quantum-Touch, Inc. provides a method of natural healing that works with the "Life Force Energy" of the body to promote optimal wellness. Life Force Energy, also known as "chi" in Chinese and "prana" in Sanskrit, is the flow of energy that sustains all living beings. Quantum-Touch teaches simple and effective ways of using energy medicine to reduce pain, realign structure, balance organs, glands and systems, heal injuries and so much more.