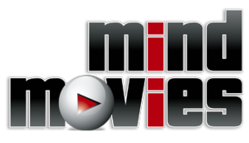 You have to be able to let go of specific details of your dreams to allow even better opportunities to evolve.
San Diego, CA (PRWEB) November 20, 2012
Mind Movies co-founder Natalie Ledwell announced today the release of a brand new episode of the popular online TV show, The Inspiration Show. The short fifteen-minute interview features renowned author, motivational speaker and spiritual teacher Mike Dooley, who was featured in the film "The Secret."
To watch the full episode, visit: http://theinspirationshow.com/index.php?25408&episode=148
In the brief interview, Dooley shares his transformation from working as a successful entrepreneur and accountant for years, to leaving the corporate world to eventually become a globally respected Law of Attraction mentor.
"I was terrified when I quit my career and had to start life from scratch," said Dooley. "I wanted to live in abundance, but I didn't know how to get there."
After experimenting with a variety of trade fairs, seminars and coaching programs, Dooley stumbled upon the affiliate marketing business. Dooley said this accidental step into internet marketing transformed his life. Online platforms gave Dooley a powerful vehicle to reach thousands of individuals around the world.
Dooley has since created "Notes from the Universe," an inspirational daily email series that goes out to hundreds of thousands of subscribers in 185 countries each day. Dooley has also written multiple bestselling books and travels the world as a coach and mentor.
Dooley continues to spread motivation and knowledge around the world through his website, written works and coaching programs. He was featured in the film "The Secret" to explain his effective and unique approach to applying the Law of Attraction to optimize success.
"I never thought I would be an author or a teacher," Dooley tells The Inspiration Show host Natalie Ledwell. "You have to be able to let go of specific details of your dreams to allow even better opportunities to evolve."
Over 1 million people worldwide have already received Ledwell's free pre-made Mind Movies, which are dynamic moving video vision boards that help viewers visualize and achieve their desires and goals faster and easier than they ever thought possible.
To find out more about Mind Movies and to download 6 free pre-made Mind Movies, visit: http://mindmoviestv.com
About Mind Movies:
Founded in 2007, Mind Movies' mission is to help empower people from all over the world to visualize their goals and manifest their greatest dreams and desires. Mind Movies has touched the lives of over 1 million people around the world and is headquartered in downtown San Diego, California.
Company Contact Information:
Mind Movies
Media Relations
113 West G Street #122
San Diego, CA 92101
http://mindmoviestv.com