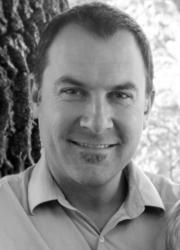 I am excited to be working with Dermapen. I enjoy assisting our Treatment Providers to promote their practice and services by utilizing my SEO experience. I truly believe that the Dermapen can become the leading brand of micro needling devices worldwide.
Salt Lake City, Utah (PRWEB) November 21, 2012
Dermapen welcomed Bryce Milne to our Marketing Team in September of 2012. Mr. Milne has accumulated many years of experience in the field of Search Engine Optimization (SEO), which most recently included contract work with Reprise Media in New York, NY and concurrently with Garrett Partners, also in New York, NY. Bryce earned a B.S. degree in Accounting from Utah Valley University in 2006.
Bryce Milne spent many years in hospitality management, which he found to be a compelling and rewarding industry. Although he found great success within that field, Bryce was drawn to the world of SEO where his expertise and talents continue to shine.
"Bryce was hired to provide Search Engine Optimization (SEO) for Dermapen and further our brand in becoming the authoritative leader in the micro needling industry, stated Mike Morgan, CEO of Derma Pen, LLC." He goes on to say, "I have personally witnessed the benefits of investing a significant portion of our marketing budget in Dermapen's SEO team. I am pleased to have Bryce and his expertise on our full-time team."
About Dermapen:
Derma Pen, LLC is a cosmetic marketing company that trademarks, brands, and distributes cosmetic equipment. Dermapen, with its U.S. launch in 2011, is the world's most advanced skin micro-needling device. The award-winning Dermapen device and its products are sold directly to plastic surgeon, dermatologist, physician and medical spa markets. The device has been designed and manufactured with the cumulative effort of leading technicians and experts in multiple countries.
The market segments are defined as licensed aestheticians, medical spas and retreats, dermatologist offices and related cosmetic surgeon practices. According to new market research, the global market for cosmetic surgery services will reach the $40 billion mark by the year 2013, up from $31.7 billion in 2008, for a compound annual growth rate of 5.2%. In another study, the market for cosmetic surgery, facial aesthetics and medical laser devices is expected to almost double in size, exceeding $3 billion by 2017. Aesthetic laser and light therapy markets for skin resurfacing, hair removal and laser lipolysis are the fastest growing segments. In addition, market analysis provides a well-defined and unanswered need in stretch mark therapy. The new and innovative design of the Dermapen has been shown to answer the needs for the successful treatment of this problem.
For more information about Dermapen, please call (800) 981-5402 , email to Info(at)Dermapen(dot)com or visit us online at http://www.Dermapen.com.